Custom Product Development Services
Our Custom Product Development service is designed to provide tailored end-to-end solutions for businesses looking to bring their unique ideas to life and accelerate product deliverability to the market. Utilizing this service, as our client, you can rely on hands-on expertise in every aspect ranging from the initial Ideation stage to the Support stage.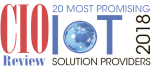 Our engineers and designers, experts in custom product development, deliver innovative and efficient solutions for your specific needs. Each project is unique and warrants a customized approach. Working closely with clients, we understand their goals, tailor a plan, and pledge to deliver service meeting industry standards. Our stringent testing and quality assurance process guarantees a product that meets all specifications.