Measuring IoT Impact on Business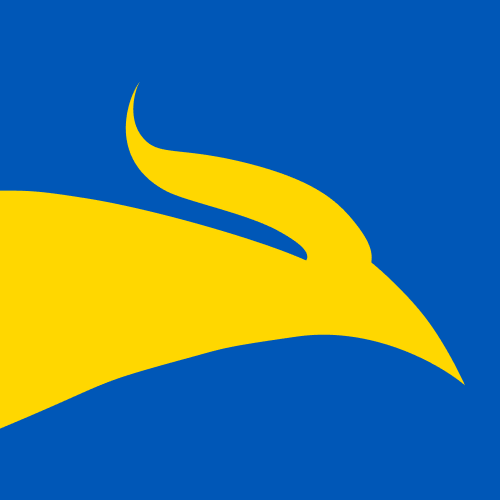 Reading Time:
4
minutes
Amidst high-profile cyberattacks and the growing concerns over IoT interoperability standards (or lack thereof!), enterprises tend to forget that the Internet of Things' economic impact can top $ 11 trillion by 2025. Where does the figure come from? How has the Internet of things impacted – and continues to impact – business? Read on to find out!

Impact of the Internet of Things on business:
top 5 industries benefiting from IoT
Manufacturing. According to Business Insider, the global manufacturing IoT devices' installed base will reach 923 million units by 2022 (up from 237 million in 2015). Having spent as much as $ 102.5 billion on connected solutions, manufacturing was one of the biggest Industrial IoT sectors in 2016. Today the world's leading industrial companies including Bosch, Caterpillar and General Electric enhance equipment with smart sensors to achieve greater operational visibility, identify bottlenecks, automate time-consuming tasks and manage maintenance budgets effectively;
Agriculture. The impact of the Internet of Things on agriculture business stretches far beyond smart assets monitoring (although the insights provided by agritech companies like Monsanto do help farmers reduce machinery downtime and pumping costs by 50% and 25%, respectively). IoT's agriculture potential also lies in autonomous vehicles enabling smart mapping, planting and equipment positioning and greenhouse solutions which measure the quality of soil, temperature and humidity and track plant growth in real time. By 2050, the Internet of Things will increase the overall productivity of the agriculture sector by 70%;
Logistics and transportation. The logistics industry (which will be worth $ 15.5 trillion in 2024) was one of the early IoT adopters – and the risks of investing in connected solutions are most certainly paying off. Otto, the Uber-owned self-driving truck start-up, made its first driverless commercial delivery last year, thus proving that e-commerce and retail companies can potentially reduce freight costs by up to 40%. With droid- and drone-assisted delivery, logistics companies can lower delivery fees to just 10 cents per mile. The use of warehouse robots helps Amazon reduce operating expenses by 20% (or nearly $ 22 million per a fulfillment center);
Real Estate. Considering the fact that 30 million American households employ a Home Automation solution or have plans to install one through 2017, making use of the data generated by connected water meters, Nest thermostats, and surveillance cameras seems like a logical step for realtors who can adjust property prices based on air quality, a neighborhood's crime rate and building maintenance costs. The same can be said of commercial buildings and the Smart City concept; the growing adoption of sensor technologies enables real estate agents and property owners to reduce energy consumption by up to 70%, use room occupancy data for effective HVAC systems management and develop flexible pricing strategies;
Financial services. Once again, the impact of the Internet of Things on financial services business lies in (but is certainly not limited to!) increased transparency. By analyzing sensor data generated by connected cars and warehouse/supply chain/building management solutions, retail banks can improve credit underwriting and target customers with no credit history. Also, fintech leaders believe the Internet of Things and AI-powered software will enable financial organizations to fully automate such time-consuming processes as stock market monitoring and payment transaction verification. According to Deloitte, the number of sensors deployed by the financial services industry can reach 12 billion by 2025.

Barriers to IoT adoption
IoT security issues. The infamous DDoS attack which brought Dyn servers (as well as some prominent websites including GitHub and Twitter!) down last October revealed an uncomfortable truth about the Internet of Things: 90% of connected solutions currently available on the market are not built with security in mind. In order to prevent ransomware attacks involving hacked Wi-Fi routers, baby monitors, and not-so-smart thermostats, hardware manufacturers should roll out firmware updates on a regular basis, simplify the firmware update process and educate users on possible security threats;
The lack of interoperability standards. Every IoT vendor, be it Amazon, Belkin or Nest, wants to create an IoT of its own and expands their product line, thus forcing consumers to purchase devices manufactured by one brand. Instead of implementing reliable protocols supporting secure wireless communication, they create devices that fail to exchange data and adjust their settings accordingly – and that just undermines the whole concept of the Internet of Things. Unless IT tycoons bury old hatches and come to an understanding of the global IoT future, the Internet of Things won't reach mass adoption;
Somewhat dumb nature of smart devices. We did mention Smart Homes' positive impact on energy management; however, the modern concept of Home Automation/smart building management largely falls to connecting a random device to a mobile app. Ok, your water meter has detected a possible pipe leak and sent a notification to your smartphone; now you have to contact a plumbing services company yourself – and get in touch with your insurance agent to cover repair expenses. A truly Smart Home, on the contrary, would do these things for you and generate a report once the pipe is replaced.
Even though IoT remains fragmented and insecure, its impact on business is incredible. Provided you address a reliable vendor who follows the Internet of Things development best practices and integrate a connected solution into your current IT infrastructure, you have nothing to fear!