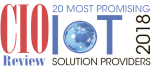 Turnkey software development is a special area. At Sirin Software, we understand that each client and their projects are unique. There may be times when your business needs a completely new solution, built from the ground up. We provide these custom-made solutions, tailored to fit your specific business requirements and delivered quickly to you. We take care of the entire software development process, from start to finish. Our experience allows us to tackle projects of any size or complexity and smoothly integrate them with any existing applications.
Expansion & Modernization
Third-Party Integration & Post-M&A
Technologies We Use
Industries Where Our Expertise Shines
Throughout our journey, we've honed our skills in creating comprehensive turnkey development solutions across diverse sectors. Here are some of the industries where our expertise has made a significant impact:
Internet of Things:
We've engineered solutions that seamlessly integrate smart devices into everyday business operations. These solutions include advanced sensor technology for data collection, cloud-based platforms for data analysis, and automated systems for improved efficiency and productivity.
Telecommunications:
Sirin Software's expertise extends to modernizing network infrastructure for optimal communication. We've developed solutions that incorporate advanced network protocols, cloud-based platforms for data storage and access, and automated systems for network management and maintenance.
Consumer Electronics:
Our team has excelled in turnkey software product development for consumer devices. This includes complex user interface optimization algorithms, advanced firmware for device functionality, and cloud-based platforms for in-the-moment device updates and data synchronization.
AgTech:
We've played a key role in creating solutions for the AgTech sector. We provide automated systems for effective farm management, cloud-based platforms for data analysis and predictive farming, and sensor-based systems for real-time crop monitoring.
Industrial Automation:
For this field, our team has created advanced solutions, which combine complex algorithms for process optimization, real-time data collecting and analysis for predictive maintenance, including automated systems for increased productivity and efficiency.
Healthcare:
Our team has developed comprehensive digital systems that streamline patient data management and enable remote medical services. These systems incorporate advanced data encryption for security, user-friendly interfaces for ease of use, and real-time data sharing for improved patient care.
Driving Business Impact with Turnkey Software Solutions
Cost and Resource Efficiency
Enjoy functionality without the high cost of custom development. This approach frees up your team to concentrate on core business operations, enhancing overall efficiency.
Swift Implementation and Adoption
With seamless integration and user-friendly interfaces, the transition process is quick and smooth. This accelerates operational efficiency and reduces the need for extensive training.
Reliability and Support
Since performance and stability are already pre-tested, these solutions come with the added benefit of ongoing technical support. This guarantees minimal disruption to your operations.
Why Choose Sirin Software?
Professionalism & Expertise
Our team guarantees that your project is handled with the utmost professionalism and technical proficiency, addressing industry-specific challenges effectively.
Tailored Synergy
Recognizing the unique nature of each business, we provide customized software solutions that can easily adapt to your evolving needs. This approach ensures long-term viability and growth.
Fortified Assurance
Each software solution undergoes rigorous testing for reliability, performance, and security. We prioritize data protection and software integrity in all our solutions.
Punctual Precision
Valuing your time, our project management methodologies confirm on-time delivery. Coupled with our commitment to transparent communication, you're always informed about your project's progress.
Enduring Support
Our commitment extends beyond project delivery, offering continuous support and maintenance. Providing the data for informed decision-making, we enhance the effectiveness of our solutions.
Customer-Centric
Our distinctive commitment to customers sets us different. The effectiveness of our turnkey software development is achieved by our close collaboration with the client's team during the entire project.
Our Approach of Turnkey Software Development
| | | |
| --- | --- | --- |
| Understanding Business Needs | Designing with Insight | Software Development |
| To guarantee that the software is aligned with your goals, we begin with a thorough dive into your business, knowing your particular aims and difficulties. | We employ our creativity to come up with interfaces that match your business objectives and improve user experience.  | During this phase, we use cutting-edge technology to create software that not only satisfies your unique requirements but also assures smooth functioning. |
| Verification and Testing | Software Launch | Maintenance and Support |
| Following creation, we do extensive checks and testing to guarantee that the program functions perfectly, offering a superior user experience and matching your business requirements. | We manage the software rollout, guaranteeing a seamless transfer to the new system, minimizing disruptions to your operations, and providing appropriate training to your employees. | Our commitment does not end with the launch. We offer ongoing support, frequent software upgrades, and maintenance services to ensure the software's long-term top functioning. |