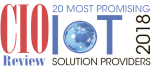 In the current technology-focused market, custom electronic design offers businesses specialized solutions that surpass standard offerings. In the transportation sector, integrating GPS and GSM allows for real-time analytics that improves route planning. Retail benefits from RFID technology, transforming transactions and inventory control. In manufacturing, automated systems increase productivity and maintain efficiency. These technologies not only improve functionality but also adhere to safety and regulatory requirements, which are vital for success in many industries.
Our Custom Electronic Design Services
Simulation & Architecture Planning
Embedded Systems Development
IoT and Analytics Integration
Process of Custom Electronic Development
Technologies We Use
Why Choose Sirin Software?