Android Development Services
Let us help you develop a professional Android application that attracts a broad audience of future users.
We find employing various methods, such as functional, performance, and usability testing, significant when finishing a project. Testing ensures the app is bug-free, user-friendly, and meets the desired performance metrics.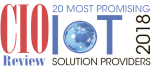 It was discovered that various Android applications are trending and will continue to be popular in 2024. For example, multiple Android users downloaded travel applications and sports broadcasting after the lockdown. 
Sirin Software understands the evolving needs of users who seek convenience, entertainment, and real-time information, which has led to the widespread popularity of customer-centric apps. Contact Sirin Software today if you want to leverage this growing trend and create a successful Android application.
An Android application is a piece of software built for devices that run the Android operating system. It includes interactive user interfaces, access to device hardware, networking capabilities, data storage, notification handling, and connection with other apps and services. Android applications meet a wide range of requirements, from productivity tools to entertainment and all in between.