iOS Mobile App Development
You can draw clients worldwide by creating user-friendly iOS devices.
It is well-known that IOS users constantly seek high-quality applications to improve their experience in today's digital age. So who knows, maybe an application developed by our skilled team could be the one that users fall in love with.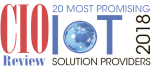 If we examine popular trends in iOS development, we can observe a significant implementation of 5G technology. This advancement greatly enhances wireless communication, offering improved speed, connectivity, and an exceptional user experience. 
To create an application that will truly captivate users, it's crucial to have a team of professionals by your side. Have you come across Sirin Software? Given our extensive portfolio of diverse, impeccably designed mobile applications across various industries, this company is precisely what you need. Whether you aim for user satisfaction, functionality, or aesthetic appeal, our expertise can help you achieve remarkable results.
Many companies utilize Apple's versatile iOS platform, while iOS remains exclusive to Apple. Objective-C and Swift are the primary programming languages for developing applications across iOS, iPadOS, tvOS, macOS, and watchOS. These object-oriented languages enable developers to efficiently group similar tasks, streamlining and expediting the coding process.