PCB Design & Layout Services
Our specialized PCB design services employ advanced multi-layer configurations and differential signaling to handle complex tasks. By embedding components directly into the board, we maximize both space and performance. The result is a highly reliable and efficient PCB tailored to operate well in varied conditions.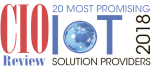 We breathe life into electronic schematics, morphing them into tangible, working PCBs. Like constructing a miniature city, our engineers plot each component – resistors, chips, and all – onto the board, whilst sketching out signal pathways. As a harmonious blend of technical knowledge and creativity, our circuit board design and layout services drive the efficient function of devices, managing signal noise and heat while enhancing performance.
PCB Design and Layout Services We Provide
Design Prototyping & Layout Planning
Signal & High-Speed Performance Engineering
Embedded Systems & Power Optimization
Comprehensive Review & Signal Analysis
Manufacturability & Component Sourcing
Technologies We Use
Why Choose Sirin Software?