PCB Design & Layout Services
Our specialized PCB design services employ advanced multi-layer configurations and differential signaling to handle complex tasks. By embedding components directly into the board, we maximize both space and performance. The result is a highly reliable and efficient PCB tailored to operate well in varied conditions.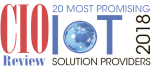 We breathe life into electronic schematics, morphing them into tangible, working PCBs. Like constructing a miniature city, our engineers plot each component – resistors, chips, and all – onto the board, whilst sketching out signal pathways. As a harmonious blend of technical knowledge and creativity, our circuit board design and layout services drive the efficient function of devices, managing signal noise and heat while enhancing performance.
Design Prototyping & Layout Planning
Signal & High-Speed Performance Engineering
Embedded Systems & Power Optimization
Comprehensive Review & Signal Analysis
Manufacturability & Component Sourcing
Explore Our Success Stories
Technologies We Use
Process
| | | |
| --- | --- | --- |
| Requirement Analysis & Schematic Capture | Component Selection | Board Layout & Design Review |
| Our team kicks off your project by gathering all necessary requirements and formulating an initial design blueprint. This involves not only understanding your specific needs but also translating them into a schematic representation of the final board. | The key to an effective PCB design lies in choosing the right components. Sirin Software meticulously picks components that align with your project's goals, sourcing them from verified suppliers to guarantee both quality and reliability. | After finalizing the schematic and components, our engineers focus on arranging the board layout. Every trace and component is placed with the utmost care, followed by a multi-level design review to ensure the board meets all specifications and client expectations. |
| Simulation, Verification, and Prototyping | Building and Quality Checks | Final Testing and Handover |
| Before any physical work begins, our experts employ extensive simulations to iron out potential issues. A prototype is then fabricated to validate these findings in real-world conditions, allowing us to make any last-minute tweaks for optimal performance. | After we're sure the prototype works well, our team moves on to making the final version of the circuit board. Each board goes through strict checks to make sure it's built right and works as it should. This way, you get a product that meets all the important standards and project goals. | Our last step involves thoroughly testing the completed circuit board to make sure it works exactly as it should. After all tests are successfully passed, we prepare the board and all documentation for you to take over to provide a smooth transition for the board's intended use in your project. |
We Have Experience in Different Directions
Our team's PCB design and layout services are not limited to a single industry or application. We have a broad spectrum of experience:
IoT
Incorporating wireless technologies such as Wi-Fi and Zigbee, we place a premium on energy-efficient circuitry that uses sleep mode and wake-up triggers to extend the lifespan of battery-powered devices. As a core aspect of our pcb layout services, custom firmware complements the hardware design, making it easy to integrate into smart homes or industrial systems.
Wearables
Our team integrates high-precision biometric sensors, employing energy-conservation techniques, such as variable power modes and impedance matching. The resulting design addresses both the ergonomic constraints and the need for bio-compatibility, providing reliable data readings and user safety.
HVAC Controls
Engineered to handle fluctuating electrical loads and extreme operating conditions, our designs feature real-time monitoring and control. PID controllers and specialized sensor circuits are incorporated to support quick adjustments, maintaining optimal environmental conditions.
Medical Devices
Sirin Software complies with strict regulatory standards by implementing medical-grade isolators and advanced electromagnetic shielding methods. Such techniques minimize electrical noise, enhancing the accuracy of medical readings.
Consumer Electronics
From smart home devices to portable devices, in our pcb layout service we prioritize user-friendly interfaces and compact form factors. We incorporate high-efficiency power management circuits and low-power microcontrollers to extend battery life, utilizing quick-charging circuits and wireless communication modules for convenient user experience.
Renewable Energy Systems
Our printed circuit board design services include advanced control algorithms for power inverters and real-time energy-monitoring subsystems. Energy storage and transmission are optimized through intricate PCB layouts, empowering systems to produce the highest possible energy output with minimal waste.
Telecommunications
Sirin Software creates solutions capable of high-frequency and low-latency operation, implementing advanced RF circuit design techniques. Signal integrity is ensured through meticulous impedance matching, termination methods, and shielded pathways to prevent crosstalk and interference.
Industrial Automation
Special attention is given to surface-mountable components to maximize assembly line efficiency. We opt for materials and components that provide both durability and cost-effectiveness, optimized for high-throughput manufacturing processes. Our pcb layout and design services are tailored to meet all modern demands in this sector.
Cooperation Scenarios
| | | |
| --- | --- | --- |
| Tech Advisory | Full Cycle Development and Support | Project Rescue and Enhancement |
| Sirin Software offers expert advice and guidance on an as-needed basis. This flexible model allows you to enhance your in-house capabilities and tap into specialized expertise whenever necessary, without a long-term commitment. | Our team works closely with you on multiple projects with comprehensive understanding of your business, strategic goals, and unique needs, enabling the delivery of unique and reliable solutions from start to finish. | Struggling with an existing PCB project? Sirin Software specializes in rescuing and enhancing ongoing initiatives. Debugging, performance improvement, and feature addition are among the services for your project's needs. |
Why Choose Sirin Software?
| | | |
| --- | --- | --- |
| Expertise & Quality | Innovative & Time-Efficient | Flexibility & Client Focus |
| Your project will be completed with unrivaled competence and quality thanks to our team of specialists and dedication to employing premium components. This guarantees industry-leading standards for your end product. | Our team provides cutting-edge solutions on time by utilizing advanced technologies and efficient operations. With this combination, you stand out in the competitive market and can release products faster without compromising quality. | Our flexible cooperation models and client-centric approach offer a tailored experience that meets your specific needs. From tech advisory to full-cycle development, we provide a range of options for maximum control and peace of mind. |