Managed Security Services
Managed security services are pivotal in managing security processes and fortifying a business's overall security. Companies can effectively strengthen their cyber defense mechanisms while helping safeguard sensitive data and mitigate emerging threats, ensuring optimal protection for your business.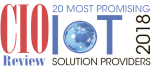 In 2023, the Managed Security Services industry is experiencing several significant trends:
There is a growing emphasis on proactive threat hunting, which uses advanced analytics and threat intelligence to identify and mitigate risks before they become problematic.

There is increased adoption of cloud-native security solutions designed to address the needs of organizations with cloud-based infrastructures.

MSS providers are expanding their offerings to include extended detection and response capabilities, which allow for comprehensive visibility and response across multiple security layers.

Due to the rise in remote work, MSS providers focus on securing remote endpoints and implementing robust identity and access management solutions.

These trends reflect the industry's ongoing efforts to tackle emerging threats and meet the evolving security demands of organizations.
Management In The Cloud or On-Premises
Streamlined Application Control