More Automation Technology Trends to Follow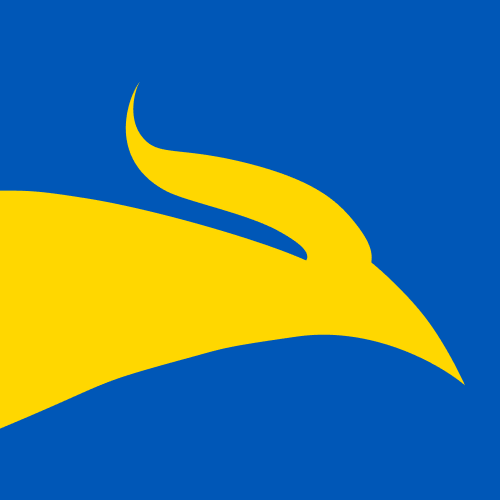 Reading Time:
4
minutes
Tech 5.0 is the effective integration of people into the technological workflow. Providing more human-robot touchpoints and new opportunities for the development of artificial intelligence, Tech 5.0 continues to connect people and machines, improving business processes, and thus boosting productivity.
Without further ado, let's see what the automation niche should bring us in the nearest time and in what tech trends it manifests as a whole.  
Automation development outsourcing
Manufacturing automation provides many capabilities and measurable ROI for the companies that use it. However, in order to take full advantage of the benefits of automation, you need to effectively work through these processes in your organization. With increasing demand and significant internal staff costs, this is not easy to do.
Many companies won't be able to achieve their desired automation goals with their own team. For this reason, automation outsourcing is expected to grow next year. Manufacturing automation companies will be at their peak. Outsourcing can increase development capabilities, reduce labor costs, and provide a more cost-effective way to address manufacturing automation.                    
Exciting innovations in
manufacturing automation
Advances in hardware and software are making possible safer and closer collaboration between humans and robots. The challenge today is to develop solutions that are optimal for use with any product, even one that the robot has never encountered before.
Much progress has been made in this area, thanks in part to the advances in computer vision and artificial intelligence discussed earlier.
Advances in this area are driving robots to handle all kinds of food, including frozen baked goods, fruits and vegetables, consumer electronics parts, and more. Robots are starting to be employed in areas where they have not been used before – like the food industry, agriculture, mobile manipulation in warehouses and our homes.
Thus, another of the main trends in automation for the new year will be an increased interest in efficient technological methods. We expect to see more and more small and medium enterprises start their journey with traditional business automation tools: sending data, analyzing email, syncing applications – classic BPA is a more cost-effective choice.
Collaborative robots' performance in
manufacturing automation
Robot collaboration apps are gaining popularity. They are driving more and more small and medium-sized companies to automate everything that can be automated and see these specialized applications as a unique new opportunity to increase efficiency.
From small workshops to large aerospace companies, new applications for collaborative robots are emerging. These solutions are characterized by ease of use, quick installation, low cost, and safety for working with people. Robots require less floor space and less investment in system integration and protection.
According to the International Federation of Robotics (IFR), collaborative robots make up only 3% of the current installed base of robots worldwide but is probably the fastest growing segment of new robot sales.
IPA
Intelligent Process Automation (or IPA) is the latest buzzword in automation. Although we don't think it will become too popular everywhere any time soon, it will still be a hotly debated topic in the coming year.
PA is the latest wave of automation technology innovation. Automation technologies are coming together to dramatically expand capabilities. This convergence encompasses technologies and approaches such as:
RPA (Robotic Process Automation);

intelligent workflows;

Machine Learning;

natural language generation;

cognitive agents.
And although the overwhelming majority of enterprises are not yet ready for this level of transformation, IPA is expected to be among the leading automation trends for the next year.
Automation Technology Trend: Robot workers
Undoubtedly the longest-running automation trend in recent years is a growing concern that robots will take over all human jobs. If this ever happens, it will not be so in the coming year. Despite concerns, AI automation and integration technologies, on the contrary, will contribute to the creation of new jobs. However, some existing jobs will either disappear or change dramatically.
In other words, in 2021, automation will continue to reshape the labor market and eliminate some jobs. The profession of manufacturing automation engineer will be especially popular. But this trend is still at the very beginning. Robots will give us even more opportunities for creativity, new ideas and more variability in tasks.
Focus on Automation Ethics 
Automation software (and its AI counterpart) will continue to integrate with workplaces over the next year. These technologies will play an increasingly important role in major enterprise-wise decision-making.
s technology continues to influence people's lives in the coming year, it will stimulate debate on the ethics of robotics. Namely, the desire to outline the scope of the acceptable use of automation. Thus, ethical discussions about the professional and social impact of using robots are becoming one of the most important trends in automation. Where it leads:
Firstly, we can expect to see more legislation targeting new autonomous tools.

Secondly, this legislation and growing awareness will lead to more widespread acceptance of automation technologies.
Development of
Technical Industrial Automation 
As always, the future remains a mystery. However, we can say for sure that technical industrial automation will continue to develop in the coming year. It is necessary to be ready for changes so that new innovations will bring you only benefit and profit, expand your opportunities.
The innovations will surely affect the industrial sector, food market, the automotive manufacturing process, business, and everyday life alike. Manufacturing automation companies, as well as the profession of manufacturing automation engineer. will occupy a significant position in the business services market.
Bottom Line
Sirin Software provides software and hardware development services and help gather IT staff for clients around the world, mainly for US and EU companies. Sirin Software's team is always ready to help you expand your business with the latest automation technology.