Software development in Ukraine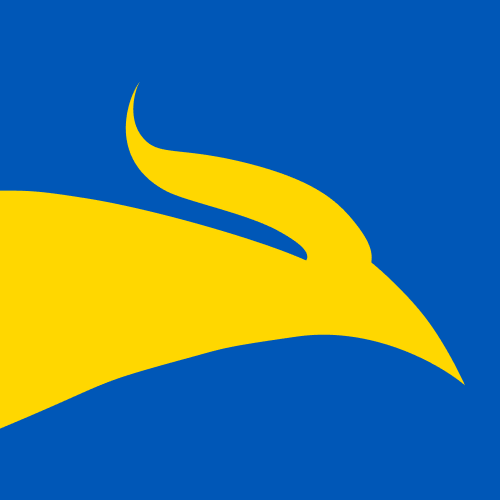 Reading Time:
6
minutes
With each passing year, the financial profits earned by local IT services play an increasingly important part in Ukraine's economy. The practices of software development in Ukraine account for over 3% of the national GDP and are growing by about 20% pa as an industry overall. Such rapid development affects employment rates as well – the various IT niches already employ more than 200 thousand people and the number is growing relentlessly.
Currently, Ukraine still has to endure competition led by China, India, and Russia. However, along with other prominent Eastern European countries like Belarus, Poland, and Romania, our country accounts for a huge and quite profitable segment.
Positions in the World of IT
Ukraine is included in various global ratings regularly, often taking leading positions – proving the high competitive ability of local experts. Among the most prominent such positions are:
Top Offshore Destination 2017 according to the Global Sourcing Association
The first outsourcing market in Eastern Europe (Outsourcing Journal)
First place by volume of outsourcing (CEEOA)
Eighth place by a number of programmers in 2018 (SKILLVALUE)
Sixth place in programming activity in the first part of 2018 (TopRank).
Local Fortés
Ukrainians successfully work with a broad range of the most popular worldwide programming languages. There are also technologies which local experts especially excel at, which is proven by the following achievements:
First place by the number of Unity 3D game developers & C++ engineers
Second place by JavaScript, Scala, & Magento specialists
Third place by PHP, Python, Ruby, & Symphony experts
Fifth place by web interface developers.
Yet another highly popular field is the development of Android and iOS apps.
Reasons to Outsource
Outsourcing is a great way to optimize software project costs without sacrificing end-product quality. All in all, it's attractive because:
You reduce expenses – the prices of the material and human resources in the countries of North America and Western Europe are significantly higher than in Eastern Europe or India. The average price per hour of work in Ukraine is somewhere around $35 while the same number doubles or even trebles in the USA.
You get qualified experts – the market for labor resources here isn't restricted by anything, and you can get to work with narrow-profiled pros with deep expertise.
You can enjoy the smooth business approach – outsourcing is the best way to do business in all aspects, including taxes and related expenses.
Five Keys for Local Company Success
Ukraine is listed among the top 50 innovative economies of the world. It is not surprising that our country houses over 100 scientific research centers of international giants like Microsoft, LG, Samsung, Apple, etc. Such monsters as the BBC, Deutsche Bank, Guinness, Reuters, and Harley-Davidson have already partially relocated their software development efforts here.
Let's take a look at the key reasons why local companies attract foreign business partners so much.
Optimal price-quality ratio
Software development in Ukraine focuses strongly on the economic efficiency of outsourcing – investors can reduce product manufacture expenses by up to 60%. Due to a lower cost of living, Ukrainian contractors are able to offer more than competitive prices while the high potential of local experts guarantees top-notch service. Over 60% of developers in Ukraine have been working in the industry for over three years, and one quarter of this percentage are 10-year-plus experienced specialists.
Hard-working nature & cultural similarity
There aren't many common paid holidays in Ukraine – only 11 a year. For comparison, in Poland, Czech Republic, and Romania there are 13 and in Bulgaria there are 19. You have to consider everything, as necessary downtime days will affect the overall expense scope of the project.
Ukrainians are also more similar to the Western World in terms of mentality – both Americans and Europeans speak the "language of numbers and facts," while in Asia, for instance, reputation and honor are valued above all. See Top Custom Software Development Companies in Ukraine.
Internal competition
The hundreds of thousands of experts that are already working in the IT field are annually rivaled by hundreds of new technical college graduates. The high rates of competition motivate existing experts to grow professionally and acquire new skills.
The software development niche in Ukraine already provides jobs for over 1000 companies. Fighting for clients, they strive to constantly improve the quality of services they provide, optimizing workflows and business processes. With outsourcing in particular, you get to cover a wide range of project aspects (development, consulting, UX/UI analysis and engineering, support, maintenance, etc.) with one partner. (We gathered our insights of great outsources selection: "Guide to outsourcing software development")
And don't worry about any language barriers – they are practically non-existent when it comes to Ukraine.
Constant growth
The biggest local IT conferences and events, which include DEV-Challenge, IT Arena, and PyCon Challenge, gather over 7000 presenters and participants from all around the world. Representatives of Skype, Dell, HP, and IBM are among the most frequent guests there.
Accessible business cooperation
Ukrainian law is becoming increasingly similar to that in the US and the rest of Europe. During the last three years, Ukraine went up by 20 positions in the "Accessibility of doing business" rating.
As a result of canceling several hundred outdated normative acts and replacing them with more relevant ones, the procedures for getting allowances and reducing financial pressure on entrepreneurs have become much simpler. Thus, the introduction of a fixed 22% stake for the social security levy instead of the differential one (from 36.8% to 49.7%) has resulted in a significant reduction in business pressure along with the time and financial expenses required for administering taxes.
Software Development in Ukraine – Salaries & Prospects
The rates of local experts are still decent, especially as compared with workers in other national economy-bound niches, but are much more affordable than in the countries of Western Europe and North America.
Developers' compensation is defined according to the three major factors:
region
technology
seniority & proven record.
The latter is quite implicit as the specialists' ranks can be also based on natural talents, education, age, etc. To keep it all simple, though, we can use the classic roles:
junior developer – up to 2 years of experience
middle developer – up to 5 years of experience
senior developer – over 5 years of experience.
Now, let's take a look at the salaries workers in the five largest cities in the country get for working with technologies of various complexities.
Rates for Java devs
The ability to work with complex systems and sufficient skills is what you want to look for in a well-paid Java developer. Regional subdivision doesn't play an important role here.
Rates of C#/.NET programmers
This is a golden mean in terms of IT compensation. These technologies are relatively simple, and there are many specialists usually available in the market. But knowledge and experience are still required and have to be paid for here.
The PHP gap
This is the most interesting programming niche in terms of salaries related to software development in Ukraine. Here, the difference between a good and mediocre expert can be formidable. Thus, the rates of seniors and juniors differ dramatically.
The reason is that PHP isn't technically a programming language, but it still helps to be able to write high-quality code.
Epilogue
The annually increasing export volumes of software development in Ukraine demonstrate the excellent industry growth pace. The professionalism of local developers, economic efficiency, responsibility, and readiness for long-term cooperation are just some of the benefits this country can boast.
Support from the government in the field of innovative initiatives boosts the overall level of Ukrainian specialists' qualification all the more.
So if you are looking for a reliable software development partner – contact Sirin Software right now. We are an international IT services company based in Florida with in-depth software/hardware expertise focusing on providing embedded systems, IoT solutions, server-side programming, and web and mobile app development.
Hit Sirin Software if you are looking to implement a high-quality, highly secure, and expertly maintained software solution.