TechSphere Monthly: News, Analysis, and Perspectives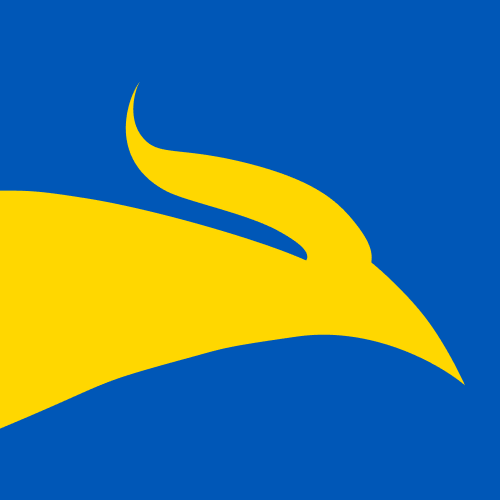 Reading Time:
20
minutes
IoT Innovation Offers A Ray of Hope Against Growing Wildfire Crisis
As wildfires increasingly become both an environmental and economic nightmare, claiming $140 billion in damages yearly, the limitations of traditional detection methods like satellites and forest cameras are glaringly evident. Enter IoT technology, a potential game-changer in the field of wildfire management. These sensor-driven systems promise to slash detection times from multiple hours to less than an hour by monitoring environmental factors that indicate the early stages of a fire.
The allure of IoT solutions is not just their technological sophistication but also their proactive nature. They offer real-time data, facilitating a quick response that could save lives and economies. While the innovation is promising, it's important to note that it can't stand alone. A shift in budget allocation is desperately needed, as only a meager 0.2% is currently dedicated to wildfire planning. IoT is a potent weapon in the fight against wildfires, but it must be part of a broader strategy with adequate funding and global collaboration.
Samsung Aims to Redefine Smart Homes with Generative AI-Enhanced Bixby
Samsung is taking a significant leap in smart home technology by upgrading its voice assistant Bixby with generative AI capabilities. Announced at the IFA 2023 press conference, the new Bixby aims to understand complex sentences and deliver nuanced responses, setting it apart from its current version. Initially appearing in Samsung's smartphones and tablets, the enhanced Bixby will eventually power all Samsung smart home appliances. What's intriguing here is Samsung's move to make appliances smart and "intelligent." With generative AI, Bixby aims to adapt to user behaviors and preferences beyond mere command responses to proactive engagements. While not intended to compete directly with AI services like ChatGPT, this represents a significant effort to make technology more naturally integrated into our daily lives.
However, the key to Bixby's transformation could hinge on budget and consumer adoption. AI-enhanced appliances might be more expensive initially and require a user learning curve. Nevertheless, the upgrade represents a shift in the evolution of smart home technology from basic connectivity to personalized living environments.
San Francisco Unleashes Robotaxis Round the Clock, Plotting the Way for a Driverless Future
In a groundbreaking move, California's regulatory body has given Google's Waymo and General Motors' Cruise the go-ahead to operate their driverless taxis 24/7 in San Francisco. This decision transforms the limited, safety-driver-dependent operations into a more autonomous, accessible public transportation system. Waymo and Cruise had been operational but under restrictions – Waymo could only charge fares if a safety driver was present, while Cruise was restricted to specific time zones and locations. What makes this particularly noteworthy is the eagerness shown by the California Public Utilities Commission (CPUC), which voted 3 to 1 in favor of the measure. The approval signifies a significant step towards the widespread use of autonomous vehicles in our transportation system. In addition, this advancement is not only for tech enthusiasts and those who seek new experiences. It has significant benefits for elderly individuals and people with disabilities, providing them with unprecedented independence and mobility that traditional transportation systems have sometimes been unable to offer.
While this is undoubtedly a triumph for autonomous driving technology, it's not without its controversies. Critics argue that adequate data is needed to fully understand the impact of these vehicles on public safety and first responders. As both companies prepare to commercialize their services fully, the debate around the societal and security effects of driverless cars has yet to be settled. The regulators' increasing confidence in autonomous technologies is evidenced by the recent move, which bodes well for daily integration.
Orkney Islands Lead the UK in Drone Mail Delivery, Showcasing Future of Remote Logistics
Recently, the Orkney Islands have become a testing ground for a new mail delivery system that could change the future of remote area deliveries. Royal Mail partnered with drone company Skyports to launch the Orkney I-Port operation, aimed at making mail delivery more efficient and reliable for the inhabitants of the islands. The central hub in Kirkwall sends packages to Stromness. Then, Skyports' electric drones take charge and fly the mail to even more remote areas such as Graemsay and Hoy. The main advantage of this system is its adaptability to the unique geography of the Orkneys. Traditional mail services are often hindered by the islands' weather and challenging terrains, causing postal workers to face delays and safety risks. Drones, however, are less susceptible to these factors, offering a cleaner, safer, and potentially more reliable solution. Royal Mail emphasizes that this venture aligns with its efforts to lower its operational carbon footprint, echoed by Skyports, which stresses the added safety benefits for postal workers.
Although the project has been initially launched for a three-month trial period, it is designed to be sustainable long-term under existing regulations. This suggests that this is not just a one-off experiment but a new model for remote deliveries. If successful, similar implementations could be seen in other parts of the UK, transforming how we think about logistics and sustainability in postal services.
Intel and Tower Semiconductor Turn Failed Acquisition into Collaborative Win
Intel's unsuccessful $5.4 billion bid to acquire Tower Semiconductor has morphed into a strategic alliance, a classic case of making lemonade out of lemons. Under this new agreement, Tower will invest up to $300 million in Intel's New Mexico fab for chip manufacturing. This could be seen as Intel's consolation prize—a chance to capture some value from the collapsed acquisition. What's significant here is the upgrade in manufacturing capabilities. Tower, traditionally reliant on 200mm wafers, will now have access to 300mm wafers, dramatically boosting its production capacity. While Intel didn't land the acquisition, this partnership allows the company to flex its foundry muscles and get a taste of Tower's specialized sales force.
This alliance could also be read as a savvy hedge against the notoriously difficult and often unpredictable approval process for international acquisitions, which both companies experienced firsthand. It will be surprising to see similar partnerships in the tech world, mainly when acquisition deals fall through.
Accelerating Data-Center Innovation: Arm's New Compute Subsystems Simplify Server Chip Development
Arm's latest venture, the Neoverse Compute Subsystems (CSS) project, is an ambitious push to streamline the development of data-center-grade processors. The CSS program is aimed at licensees who can now churn out specialized silicon more efficiently. This initiative doesn't just put Arm in the limelight; it alters the landscape of server-side technology.
In a market often dominated by Intel, Arm's move is a strategic bid to lower the entry barriers for server hardware development. With the Neoverse CSS N2, licensees get a more complete, customizable design, focusing on memory, I/O, and acceleration features. The key here is that it essentially reduces the R&D burden on companies, making Arm's server technology more accessible and probably more attractive to potential partners. The strength in power efficiency can revolutionize server-side solutions, applying mobile-level efficiency and reducing energy consumption.
Arm offers a veritable buffet of options with the CSS N2, 24 to 64 cores, and DDR5 memory support to PCIe 5.0 connectivity. This flexibility positions them well for various applications, from AI to 5G, as a smart move that could see Arm becoming as ubiquitous in the data center as it is in the mobile world.
Critical Security Flaws in VMware Aria: Immediate Patching Advised to Shield Enterprise Networks
VMware has urgently called customers to patch two severe vulnerabilities in its Aria for Network Operations software. The first flaw, an authentication bypass issue, scores a near-perfect 9.8 on the CVSS severity index. The second, an arbitrary file write vulnerability, is slightly behind with a CVSS score of 7.2. These vulnerabilities pose a significant risk; the authentication bypass allows potential attackers to sidestep SSH safeguards and wield extensive control over network operations.
While patching vulnerabilities is standard procedure, the urgency and severity ratings here indicate a situation enterprises can't ignore. VMware Aria is a multi-cloud management platform, a cornerstone in many network environments. An exploited vulnerability could lead to cascading failures or security compromises across various cloud services and networks. 
Bun 1.0: The All-in-One JavaScript Toolkit Designed to Streamline Development
The Bun toolkit, which aims to be an all-in-one solution for JavaScript and TypeScript development, has achieved production-ready status. As a competitor to Node.js, Bun aims to eliminate much of the complexity and slowness traditionally associated with JavaScript development without sacrificing its strengths. Developers can bid farewell to various Node.js tools like node, npx, nodemon, and dotenv; Bun has them covered. Moreover, it supports multiple file types and even includes a Jest-compatible test runner for thorough code testing.
Bun doesn't just aim to replace Node.js but seeks to elevate the entire JavaScript development experience. With in-built transpilers and a package manager compatible with NPM, it offers a comprehensive suite for developers. One key feature is the global module cache, intended to prevent redundant downloads and speed up development. This approach reflects a growing need in the development community for streamlined, high-performance tools as complex applications grow. For now, it is a significant step in the right direction in an era where efficiency and speed are paramount.
Qualcomm Extends 5G Chip Supply Deal with Apple until 2026 Amidst Tech Giant's Challenges in China
Qualcomm has inked a deal to continue supplying Apple with 5G chips through at least 2026. The extended relationship boosts Qualcomm's bottom line and offers stability to Apple as it faces market pressures, particularly in China. Apple's shares rose modestly, while Qualcomm's spiked by 4%, indicating strong market approval. This deal comes as Apple grapples with a challenging landscape in China and seems to slow down its in-house modem development plans. Qualcomm is a key player in the modem chip industry, responsible for connecting phones to mobile data networks. Previously, the San Diego-based company had settled a lengthy legal battle with Apple and signed a supply agreement in 2019, which was supposed to end this year.
The agreement gives Apple a dependable source of components as it navigates geopolitical and market complexities. At the same time, it offers Qualcomm a secure, high-profile customer for the next few years, ensuring sustained revenue. Financial details were undisclosed, but the terms are "similar" to the previous agreement.
While Apple has been investing in its chip technology, including acquiring Intel's modem unit for $1 billion in 2019, this deal suggests a deceleration or delay in these efforts. Qualcomm's renewed partnership with Apple reaffirms its dominant role in the mobile chip market and offers an insight into Apple's strategic moves amid a rapidly changing tech landscape.
Nvidia's Explosive Earnings: A Harbinger for Tech?
Nvidia's recent financials stand out in an industry known for its unpredictability. The company shattered expectations with a 101% increase in quarterly revenue and a 422% rise in net income. Such figures suggest a win for Nvidia and potentially a bullish indicator for the broader tech and semiconductor sectors.
Contrary to the norm of over-promising and under-delivering, Nvidia has consistently managed expectations only to outperform them. This strategy has reverberated well beyond Wall Street, prompting a surge in Asian semiconductor stocks.
However, caution is warranted. The tech industry is volatile, and while Nvidia's stock saw a 6.6% uptick in extended trading, future performance is never guaranteed. Yet, Nvidia's modest forecast for next quarter—a 170% revenue increase—could be another exercise in strategic under-promising, setting the stage for another market-pleasing outcome. In a nutshell, Nvidia's stellar earnings could be a sign of more good things in tech, but as always, the market's volatility means nothing is set in stone.
Thoughts & Insights
When new technology bursts onto the scene, what's your business move: Catch the train on time, Hop on the last car, or Miss it altogether?
The recent CNBC article on Nvidia's earnings got me pondering this analogy. For businesses, the advent of new technology is like a train station. You can catch the train on time, barely reach the last car, or miss it altogether. But there's another option: you can add a few cars to the train yourself. Reeling from pandemic-induced supply chain issues and cryptocurrency market uncertainties, Nvidia didn't just catch the AI hype train – they added several new cars, expanding what's possible in technology. 🚂
Jensen Huang's Visionary Leadership:
A year ago, Nvidia's CEO, Jensen Huang, assured investors the company would navigate its supply chain challenges. Fast forward to today, and the numbers are staggering: a 101% increase in quarterly revenue and a 422% surge in net income. But this is more than luck or timing. Nvidia has been strategically investing in AI for years. They've developed specialized hardware like the Tensor Core GPUs and software platforms like CUDA, designed explicitly for AI computations – foundational technologies that have enabled leaps in machine learning, data analytics, and autonomous systems.
Why AI Investments Paid Off:
Nvidia's timely focus on AI technologies like deep learning and neural networks has made it a go-to choice for businesses looking to adopt AI. This has led to a broader application of their GPUs beyond gaming into data centers, autonomous vehicles, and more. The result? It was a "pivotal moment for AI," as Morgan Stanley noted, and a seismic shift for the tech industry.
 The Future is Even Brighter:
The company is forecasting a 170% sales increase for the current quarter, and given its AI-centric strategy, this might be a conservative estimate. Nvidia's stock price leaped by 6.6% in after-hours trading, and analysts believe this is just the beginning.
So, as Nvidia continues to break barriers in AI, the question remains: Will you catch this train, add a few cars, or miss it altogether? 🌟
Qualcomm Extends 5G Chip Supply Deal with Apple until 2026 Amidst Tech Giant's Challenges in China
Apple recently announced an extended contract with Qualcomm, leading many to wonder: why is Apple's own chip development seemingly delayed, and what hurdles are they facing?
Why the Extension with Qualcomm?
Recent updates revealed that the chip supply deal between Apple and Qualcomm solidified after resolving a legal dispute, is set to conclude this year. Many suggest that Apple's ongoing regulatory challenges in China have historically resulted in financial setbacks for the company, making Apple extend its contract with Qualcomm.
Apple's Challenges in China
In 2016, Apple had to shut down its iTunes Movies and iBooks Store following Beijing's tightened regulations on online content from foreign firms. Moreover, there have been instances where the Chinese government encouraged its offices to favor domestic smartphone brands over international ones, boycotting iPhones, potentially in response to U.S. restrictions on Chinese tech giants like Huawei and TikTok. Anticipating these hurdles, Apple strategically shifted part of its iPhone 14 and 14 Plus production to India.
The ongoing challenges in China and changes in Apple's supply chain strategy likely contributed to Qualcomm securing a deal to supply 5G chips to Apple until at least 2026. Despite past disagreements, the bond between Apple and Qualcomm appears to be growing stronger, evident from the recent extended agreement and Qualcomm's integral role in Apple's product launches.
Apple's Cautious Chip Development Path
The iPhone 14 series prominently features Qualcomm's Snapdragon X65 modem for 5G capabilities. While Apple is renowned for its preference to be self-reliant, the tech giant has been slowly progressing with its in-house 5G chip development. The San Diego-based tech titan initially anticipated their 5G chips to debut this year. However, unforeseen complications have arisen, potentially accentuated by challenges in China, underlining the crucial role of reliable supply chains. As a result, Qualcomm will retain its position as Apple's 5G chip supplier for a little longer.
The Future of Apple And Qualcomm
Past disagreements between Apple and Qualcomm have indeed led to legal implications. Yet, their evolving business relationship seems to have not only recovered but flourished recently.
This transformation underscores the intricate nature of tech collaborations, where entities can oscillate between allies and rivals. Analysts speculate that Apple, undeterred by setbacks, will persistently pursue its in-house 5G chip development. Given these insights, it's plausible that Apple's next iPhone iterations, including the iPhone 16, will continue harnessing Qualcomm's Snapdragon 5G modem.
Critical Security Flaws in VMware Aria: Immediate Patching Advised to Shield Enterprise Networks
The recent vulnerabilities identified in VMware's Aria for Network Operations software are cause for concern, particularly given the platform's vital role in multi-cloud management. The existence of multiple vulnerabilities, one of which scored alarmingly high on the CVSS scale, raises questions about possible lapses in VMware's security oversight.
Why Did These Issues Arise?
Several factors could be responsible, with the inherent complexity of the software being a prime suspect. VMware Aria integrates numerous services, resulting in an intricate multi-cloud management platform. Managing the interactions and dependencies between these various components can be a Herculean task, potentially leading to the arbitrary file write vulnerability. Additionally, the authentication bypass flaw, attributed to a lack of unique cryptographic key generation, hints at a potential deviation from best security practices in key management.
However, it's essential to recognize the evolving nature of cybersecurity. As protective measures advance, so do the strategies of malicious entities. It's conceivable that particular vulnerabilities weren't perceived as significant threats during the software's initial design or weren't understood as well as they are today.
The Consequences for the Company
As an esteemed industry forerunner, VMware will undoubtedly face reputational challenges due to these vulnerabilities. Trust erosion is inevitable among existing clients, as discovering such flaws in a trusted product prompts reconsidering alternative solutions, even if the immediate risk is addressed. Potential clients on the brink of adopting VMware's offerings might now have reservations, thereby affecting future sales and growth potential. In essence, vulnerabilities of this magnitude can be a pivotal moment for a company, often necessitating swift and decisive action to regain consumer confidence.
IoT Innovation Offers A Ray of Hope Against Growing Wildfire Crisis
Environmental damage poses a significant threat to our planet and its ecosystems. Thankfully, with recent advancements, there is hope we can mitigate some of these risks. 
Why Are Forest Fires Such a Problem?
Forests, crucial components of our terrestrial ecosystems, are foundational to human existence and progress. However, forest fires have become increasingly common. Rough estimates suggest that over 220,000 forest fires burn approximately 10 million hectares globally yearly.
Why Are Forest Fires Hard to Combat?
Forest fires are spontaneous, devastating, and challenging to manage and contain. Current global efforts to prevent them face numerous obstacles, such as inadequate fire monitoring systems, limited monitoring range, delayed fire detection, inefficient data transmission, and outdated management practices.
How Can IoT Help Prevent Forest Fires?
Traditional fire monitoring methods, like satellite images and ground-based cameras, have shown limitations in battling the swiftly spreading wildfires, exacerbated by factors like drought. In contrast, IoT devices and sensors can detect fires in real-time and notify authorities promptly, outperforming traditional methods. Several companies are developing infrared sensors connected via LTE-M to detect and pinpoint wildfires, enabling faster and more precise responses.
The Benefits of These Technologies
Technologies such as LTE-M and NB-IoT are LPWA (Low Power Wide Area) systems. They offer extensive range and minimal power consumption, ensuring robust communication with other devices, even in remote areas. Remarkably, these devices could function for nearly a decade without maintenance due to their extended battery life.
San Francisco Unleashes Robotaxis Round the Clock, Plotting the Way for a Driverless Future
Autonomous cars, vehicles that can navigate public roads without human input, represent the future of transportation. Stemming from robotics and automotive technology advancements, they offer a glimpse into a future world. While the thought of cars without drivers is captivating, it begs the question: Is it safe to ride in one?
How Do They Operate?
Autonomous vehicles use artificial intelligence to handle starting, driving, and braking tasks. They employ servo control systems to steer, brake, accelerate, and even use turn signals. These cars have an array of sensors, including lasers, cameras, and radars, to read the traffic and environment around them. Additionally, their ability to communicate with other self-driving vehicles aids in traffic flow and accident prevention.
Key Features of Autonomous Cars
Long-range laser scanners for environment scanning (usually 2 in the front and 1 in the back).

A trifocal camera is mounted on the dashboard.

Forward-facing radar to measure distance from other vehicles.

Radars on each corner of the vehicle.

Ultrasonic sensors for detecting nearby obstacles.

180° cameras near mirrors and license plates.
Potential Risks of a Self-Driving Vehicle
No technology is without its challenges. For instance, sensors might malfunction in extreme weather or due to bright sunlight. Lidar, a primary sensor in these cars, can sometimes struggle with dark-colored or non-reflective vehicles, potentially endangering other road users and passengers. 
Software glitches could also present issues. There might be unexpected situations that a seasoned human driver could navigate, but an AI, lacking the necessary programming, might not. Plus, with the mix of human drivers and AVs on the roads, predicting the often unpredictable nature of human behavior can be a tall order for AI.
Legal Implications
In traditional driving, the vehicle's driver is usually deemed responsible for accidents or infractions. The rise of autonomous cars complicates this. If an AV is in an accident, who's at fault? Is it the owner, the manufacturer, the software developer, or someone else entirely? 
Even as technology leaps forward, current traffic laws remain. This creates challenges, like how an AV might interpret a police officer's hand signal or navigate a construction zone. Manufacturers and lawmakers have much to consider as these vehicles become more commonplace.
TechTrends: What's Hot This Month 
Unveiling Bun 1.0: The All-in-One JavaScript Toolkit for Streamlined Development
The JavaScript ecosystem is vast and ever-evolving, but this growth has come at the cost of increased complexity. Developers often find themselves juggling multiple tools, libraries, and frameworks to accomplish tasks that should be straightforward. This fragmented toolchain slows development and increases the chances of errors and inconsistencies. Designed to be an all-in-one solution, Bun 1.0 aims to streamline the development process, making it faster, more efficient, and less cumbersome.
Design Philosophy and Goals
Speed
Bun 1.0 is engineered for speed, a critical factor in today's fast-paced development environment. It is built on Apple's WebKit engine and starts up to four times faster than Node.js. But it's not just about startup times. Bun's runtime is written in Zig and powered by JavaScriptCore, significantly reducing memory usage and enhancing overall performance.
Here's a performance comparison for running scripts:
| | |
| --- | --- |
| npm | 176ms |
| yarn | 131ms |
| pnpm | 259ms |
| bun | 7ms |
This focus on speed extends to package management as well. Bun's package manager is orders of magnitude faster than npm, yarn, and pnpm, thanks to its use of a global module cache and the quickest system calls available on each operating system.
Elegant APIs
Bun 1.0 offers minimal, highly optimized APIs for everyday tasks. For example, the Bun.file() method allows for lazy file loading, and Bun.write() offers a flexible API for writing almost anything to disk.
Cohesive Developer Experience (DX)
Bun 1.0 aims to provide a unified Developer Experience (DX). It is a complete toolkit for building JavaScript apps, including a package manager, test runner, and bundler.
By offering a unified, high-performance toolkit, Bun 1.0 simplifies and enhances the development process, making it faster and more efficient. It's a compelling solution for developers tired of juggling multiple tools and yearning for a more efficient development process.
Core Features
Runtime
Bun 1.0 is designed to be a drop-in replacement for Node.js, aiming to run most of the world's server-side JavaScript. It natively implements hundreds of Node.js and Web APIs, including fs, path, Buffer, and more. This compatibility extends to Node's module resolution algorithm and built-in modules. This compatibility is not just a surface-level feature; it's deeply integrated into Bun's architecture. If your project has a package.json, bun install can seamlessly integrate into your existing Node.js projects and speed up your workflow. Bun's CLI contains a Node.js-compatible package manager designed to replace npm, yarn, and pnpm dramatically faster. It's a standalone tool that can work in pre-existing Node.js projects.
On Linux, bun install tends to install packages 20-100x faster than npm install. On macOS, it's more like 4-80x. This speed is attributed to Bun's use of a global module cache to avoid redundant downloads and its utilization of the fastest system calls available on each operating system. After installation, Bun creates a binary bun.lockb lockfile with the resolved versions of each dependency. This binary format makes reading and parsing much faster than JSON- or Yaml-based lockfiles. The lockfile ensures that the installed packages are consistent across different environments, making it particularly useful for production builds and CI/CD pipelines.
Test Runner
Developers can easily switch from Jest to Bun without having to rewrite their tests thanks to the Jest-compatible syntax of Bun 1.0's test runner. Bun internally rewrites imports from @jest/globals to utilize the counterparts from bun:test, so no code changes are generally required. It also supports complete on-disk snapshot testing with .toMatchSnapshot(). You can overwrite snapshots using the –update-snapshots flag, making it a powerful tool for regression testing, and lifecycle hooks like beforeEach, afterEach, beforeAll, and afterAll, allowing you to run setup and teardown code per-test or per-file.
Bundler
Bun's bundler natively supports TypeScript, eliminating the need for additional transpilers. It's particularly beneficial for projects that use TypeScript extensively and simplifies developing interoperable code with various contexts by following web-standard APIs. This provides developers who strive for broad compatibility a considerable benefit. And it supports not only TypeScript but also JSX out of the box, which is a good option for applications that use React or other JSX-based libraries.
Bun vs. Node.js vs. Deno: More Questions than Answers
The JavaScript ecosystem has been primarily influenced by Node.js, which has set the standard for server-side JavaScript for years. However, the entrance of Deno and Bun has started to shake things up. Experts are particularly interested in several key areas:
Performance and Compatibility
Bun's architecture is built on Zig and JavaScriptCore, known for their speed and efficiency. This contrasts Node.js, which uses Google's V8 engine, and Deno, which uses V8 but with a Rust-based backend. The debates often center around whether Bun's choice of Zig and JavaScriptCore can deliver on its promise of superior performance. Some experts argue that this combination could lead to a new standard for JavaScript runtimes, while others remain skeptical and await real-world benchmarks. Another hot topic is how well Bun can integrate with existing Node.js projects. Its drop-in compatibility is seen as a significant advantage, but experts are debating how seamless this transition truly is, especially for complex projects.
Security and Ecosystem
Bun's approach to package management and its decision not to execute arbitrary lifecycle scripts for installed dependencies have sparked discussions on whether it offers a more secure alternative to Node.js and Deno. Also, experts discuss how Bun fits into the broader JavaScript landscape, which already has established tools and libraries. The question is whether Bun can coexist with or even replace some of these tools.
A New Dawn or Just Another Toolkit?
The community's reception indicates an intense curiosity and optimism about Bun's capabilities. Forums are abuzz with discussions ranging from compatibility with Node.js to its performance metrics. Particularly noteworthy is the community's interest in Bun's future developments. Colin McDonnell, one of the developers, has indicated that Bun 1.0 is "just the beginning," fueling speculation and excitement about what's next for this toolkit that is already being seen as a potential game-changer, capable of streamlining the development process by unifying disparate tools into a single, efficient platform.
Given its ambitious goals and the problems it aims to solve, Bun 1.0 is worth exploring for any JavaScript developer. As it continues to evolve, it definitely has the potential to significantly impact how we think about the development process, from package management to runtime performance.
Our Cases
In an era where driverless cars share the road with traditional vehicles, many car enthusiasts seek to enhance their vehicles with the latest innovative features. While the idea of a seamlessly operating autonomous car might sound like science fiction to some, we at Sirin Software are already transforming our clients' visions into reality.
Integrating Monitoring Sensors
Consider integrating advanced sensors throughout your car. These sensors not only monitor the overall health and performance of your vehicle, but they can also preemptively detect signs of wear or potential malfunctions. When any irregularities are identified, the system promptly alerts the driver, greatly reducing the risk of unexpected breakdowns and enhancing safety on the road.
Personalization
With the integration of IoT devices, your vehicle can become truly personalized. Imagine your car instantly recognizing you as the driver, or even distinguishing between various passengers. Such recognition can lead to tailored experiences: the in-car entertainment system might queue your favorite playlist, the ambient lighting adjusts to your preferred hue, seats slide and tilt to your saved setting, and the climate control sets itself to your desired temperature — all automatically based on individual preferences stored in user profiles. This level of personalization not only elevates the driving experience but also adds a touch of luxury to every journey.
Sirin Software's Solution
AI Dual Dash Camera for Vehicles is a prototype modular camera is meticulously designed to detect objects both within and outside of moving vehicles, be it cars, trucks, or trains. Thanks to its modular design and robust processing capabilities, the camera can adapt and identify a vast range of objects and patterns across various scenarios.
The future of transportation is not a distant dream — it's unfolding now, and Sirin Software is at the forefront of this evolution.
We are all painfully aware of the critical need to protect our environment. The looming question is what activities we take to make a genuine impact. The increasing frequency and severity of wildfires and the severe difficulties around water consumption highlight the gravity of the situation. Let us look deeper into these challenges, with Sirin Software's expertise, and consider potential possibilities for creating a more ecologically sustainable future.
Wildfires
Embracing technology can be crucial in our efforts to safeguard the environment. One of the primary steps forward is investing in specialized sensors designed for environmental monitoring. These tools can be indispensable for environmentally aware people trying to make a difference. With such devices, keeping tabs on parameters like air quality, temperature, humidity, and carbon dioxide levels is possible. For example, by monitoring air quality, one can be more cautious about using products or practices that deteriorate it. This real-time data can guide us in reducing our carbon footprint, whether opting for cleaner transportation methods or reducing emissions in our homes.
Water Usage
The issue might not immediately appear alarming, but consider this: every individual uses 50 to 100 liters of water daily. This staggering consumption prompts us to ask: how can we maximize our water conservation? We must innovate and devise solutions to conserve this precious resource. In response to this need, Sirin Software collaborated with Rachio to develop a groundbreaking water-saving solution. This initiative has had a significant impact, conserving roughly 2.8391% of global water usage. This translates to an astonishing savings of 150 billion gallons of water. Are you passionate about making our world a greener and more sustainable place? Partner with a trusted company like Sirin Software, that not only understands your vision but also prioritizes your specific environmental goals.
A Monthly Resume
We are excited to update our valued clients and partners on the latest developments here at Sirin Software. Our dedicated employees have been hard at work behind the scenes, and we feel it is vital to share our success and some insights.
Our Latest Articles
In our recently published article titled "Challenges You May Face Creating an IoT Device," we delved into the complexities and intricacies of designing and building an IoT device from the ground up. 
From selecting the appropriate sensors and ensuring seamless connectivity to addressing security concerns and navigating the evolving regulatory landscape, we explored multiple of challenges that innovators and developers might encounter on their journey to bringing a new IoT product to market. Whether you are a seasoned tech professional or just embarking on your first IoT project, our comprehensive guide provides valuable insights and considerations to help navigate the IoT design landscape.
In "Revolutionary Water-Saving Tech: The Collaborative Triumph of Sirin Software and Rachio," we delve into the significance of water conservation and our pivotal collaboration with Rachio. It illuminates our solution's innovative features and highlights its multifaceted benefits. Not only does our technology empower users with advanced water-saving capabilities, but it also substantially reduces their water bills, making it both an environmentally and economically prudent choice. If you are a developer embarking on your journey in IoT or simply looking to brush up on your existing knowledge, "From Concept to Reality: The Ultimate 10-Steps Guide to IoT Device Development" could be an invaluable resource. Sirin Software, recognized as a leading entity in IoT solution development, generously imparts its wealth of expertise. Dive in to gain insights directly from industry professionals.
"Zigbee vs. Z-Wave: A Comprehensive Comparison, Advantages & Drawbacks, and Their Inner Workings" delves into the intricacies of both protocols, equipping you with the knowledge to discern which one aligns best with your needs.
Both Zigbee and Z-Wave are wireless communication protocols designed primarily for home automation and are commonly found in smart home devices. Though they serve similar purposes, their operational mechanisms, advantages, and drawbacks differ. 
With the expert insight from Sirin Software, selecting the appropriate protocol becomes a more straightforward task.
Collaborating with Microsoft
We have become an early adopter of Microsoft's Defender for IoT products. At Sirin Software, we are continually refining our services to elevate our clients' experiences. This commitment to innovation and excellence underscores our reputation as a trusted and dependable partner.