Wearable Technology Development: All Important Steps and Issues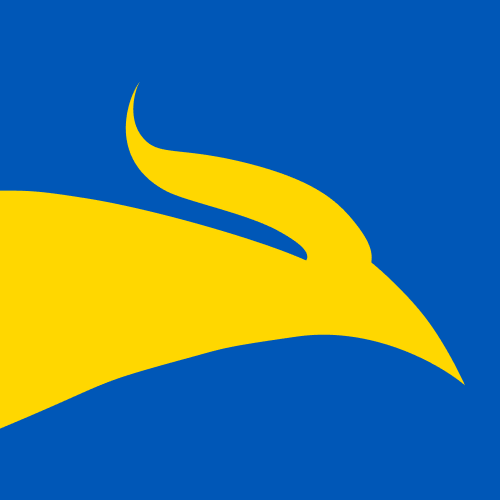 Reading Time:
5
minutes
Wearable technology development is rapidly expanding: The global wearable device market in 2020 was estimated at $40.6 billion by Grand View Research, with an estimated annual growth rate of 13.3% until 2028. Imagining wearable devices, first of all, people recall fitness bracelets, and it is no coincidence that 49% of wearable gadgets are exactly wrist-bound.
But their range is definitely not limited to that. Wearable devices can take many forms – from pieces of clothing or tattoos(!). Let's take a look at some of the essential challenges and stages that those who decide to develop wearable solutions go through.
Wearable Gadget Development
Wearable technology development involves taking into account many elements that usually stay in line with the specifics of the enterprise, the most important of which are:
form factor

energy-efficiency

software

security

design
Let's consider these elements individually.
Form factor
An example from the healthcare industry: a device in the form of a ring that collects data on sleep and heart rate is more comfortable to wear, but it will lose to the bracelet, for instance, in terms of the duration of work. Tradeoffs like these are a challenge that a developer faces at every turn. This is why an important step in development is to understand what concessions can be made without losing the necessary functionality of the device.
A balance is needed between weight, material, shape of the device, and the conditions under which it will be used in real life. Thus, the second step in the insightful wearable technology development preparation should be an attempt to take into account the human factor and the conditions under which the gadget will be used. That is, it is necessary to understand what position of the case is best, what type of sensor works best in the conditions where the custom wearable device will be used, and so on.
The form factor is dictated not only by the user convenience but also by the elements that are used in the device: screen, sensors, antennas, battery, etc. In turn, the choice of parts is influenced by the functions that the device will have to perform.
Battery and software
Perhaps the most difficult choice faced by a developer is the type, size, and capacity of the battery. These parameters will affect the form factor, design, functionality, and ergonomics of the device altogether.
The Internet of Things enables wearable gadget development to expand even faster, but the problem is that connecting to a mobile network or Wi-Fi consumes much more power than Bluetooth. The latter consumes less than 3% of what Wi-fi uses for the same tasks.
Communication is more than a connection, a device also needs a place to store information received from sensors. By connecting to a smartphone, you can solve the memory problem, that is, use the smartphone's memory, but this does not completely solve the problem, it is the data transfer that consumes the battery the most.
Storage of information, constant operation of sensors, and transmission of information significantly reduce the operating time of a custom wearable device. But the functionality, for instance, of a smartwatch, is not limited to these functions. This is why the selection of the type of battery (Li-pol, Li-ion, NiMH) and the optimal components for its capabilities (sensors, screens, antennas) is an important part of wearable gadget development.
As important as optimizing sensors is working with the proper software. In its nature, the software on a custom wearable device is poorer than on any smartphone. Based on this fact, you need to develop goals that are centered around the device and entrust the software development to our professionals from Sirin Software.
In the field of software, many questions arise:
What type of notifications to enable?

What data should not be displayed on the display?

What features should be present in an application on a smartphone?
It is also necessary to understand what level of interface complexity will be optimal for the target users.
Security
Among the factors that could impede the growth of the market for wearable devices, the main ones are problems with battery life and weak data privacy. With the first, everything is already clear, but the second needs to be clarified further. Wearable technology development usually employs encryption, but this does not completely eliminate the risk of data loss. Nothing can protect you from physical theft. But this does not mean that wearable device and app development services cannot provide improved protection.
Wearable solutions can also be dangerous because they are tightly attached to (or are in) the body, and potentially hazardous lithium batteries are often used for development. It is impossible to refuse these batteries since they are the lightest and most flexible, but it is quite possible to allocate more material resources for the quality of the components. 
Wearable devices need to be better protected than smartphones because they are used in the most unexpected conditions. Most security issues can be avoided by using quality elements in terms of wearable device and app development services.
On the other hand, it is wearable device and app development services that ensure safety, for example, in medicine or even in manufacturing. The downsizing of wearable devices has made them attractive to these industries. With the help of wearable gadget development, the doctor can monitor the patient's medication, vital functions of his/her body, monitor the quality of sleep from any place where the Internet is available. You can immediately notice some of the issues of modern wearable solutions that doctors face:
Poor preciseness of certain data;

Patient data confidentiality requirements;

Users wearing devices improperly;

Underlying software errors.
Mistakes in medicine or manufacturing devices have a higher cost than mistakes in a fitness bracelet.
It is necessary to pay attention to another important element of the custom wearable device – sensors. Sensors should be designed taking into account the fact that a person is constantly in motion, that is, flexibility is a necessary condition. Such sensors were developed, for instance, at MIT. High-quality sensors in 2021 are able to partially solve the listed problems.
Design
Wearable solution design should expand the sphere of the interaction of the device with the world. For example, a watch should be made to communicate easily with a terminal via NFC. The miniaturization of components made it possible to worry less about appearance and focus on functionality and form factor. Ease of use is especially important here: a wearable device should be easy to clean from dust and dirt, have a high level of protection against shock, water, and temperature extremes.
The number of types of wearable devices is so huge that all the tips will not fit into one article. A team of developers is needed who, together with the designer, can create an efficient wearable solution design that meets the real conditions of use. The first step in the design will be the question: "Who are we creating this device for?" With the growing popularity of wearable devices, it becomes pretty unclear who exactly will wear them, therefore an important step will be to test and, based on the results, create a wearable solution design.
Summary
Wearable solutions can be a must-have tool in almost any field. Wearable device and app development services come in as a challenging task, as at every step there are specific problems that require profiled experience to solve. Sirin Software team has rich experience in wearable technology development to make your life easier and help you get a highly profitable product.