Z-Wave: Wireless Communication Protocol for Home Automation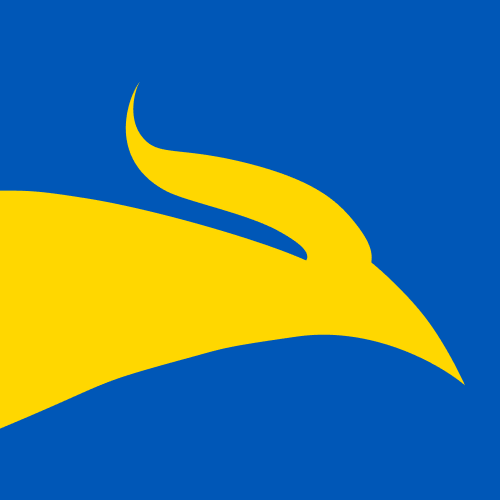 Reading Time:
4
minutes
Z-Wave is the proprietary wireless data transmission protocol owned by Silicon Labs and maintained by Z-Wave Alliance. Initially, Z-Wave was developed by the Danish Zensys company and released to the market in 2001. The main feature of this protocol is that it covers all the levels of the OSI network model, thereby making it compatible with hundreds of devices from different vendors. The main sphere of Z-Wave's practical application is home automation.
In particular, Z-Wave is used to manage consumer electronics – remote controllers, all kinds of sensors, switches, dimmers, etc. Thus, the Z-Wave protocol is most often employed in smart home systems.
Notable Features
The main features of Z-Wave are low power utilization and the possibility to interconnect dozens of devices simultaneously (up to 150 units connected into a mesh network). Consumption is so low that physical wireless units can even be powered by common saline batteries. (Read more: Comparison of sub-GHz wireless protocols)
In addition, unlike traditional Wi-Fi (a set of IEEE 802.11 standards), Z-Wave operates in a frequency band that has little interference – under 1 GHz – allowing the command transfer speed to be increased.
Z-Wave is an ideal solution for DIY systems, i.e., networks that are assembled and configured by homeowners independently. The user needs no special skills or knowledge to construct such a system – much like with other consumer equipment. As a result, even an amateur can build a solution that would be in no way inferior to industrial counterparts set up by dedicated professionals.
Pros and Cons
Below we list the major advantages and disadvantages of Z-Wave.
Pros
Ability to connect devices that run on batteries. A network based on the Z-Wave protocol can be constructed without any wires whatsoever due to the usage of accumulator-powered devices. Such gadgets are divided into two types: Dormant, and Frequently Listening Routing Slave. The former cannot act as relays, instead of using other nodes of the network to transmit data packets. In a correctly constructed Z-Wave network, a single set of conventional batteries can power a dormant device for at least a year. The second type of devices – Frequently Listening Routing Slave – "awaken" regularly (every 0.25 to 1 second) to check for the presence of wake up signals. This type of equipment includes sensors and smart locks.
Reliability. Z-Wave is a mesh network in which, as noted above, each node can route data deliveries. This means that in the absence of direct communication between two nodes, an alternative route for packet forwarding can still be discovered with the participation of other devices. As an example, when the house layout is changed or furniture moved, the old routes may stop working. In this case, the system would independently decide on new routes (Z-Wave network primary controllers contain automated discovery algorithms; end nodes, in turn, can transmit special Explore Frame packages, which allow them to individually discover visible neighboring gadgets of the network they belong to). As a result, fault-tolerant wireless coverage without "blind" zones is created and maintained.
Security. Z-Wave transmissions are encrypted in accordance with AES using 128-bit keys. On the one hand, such networks operate somewhat slower than expected; on the other, you get a completely secure wireless solution that will prevent the hacking of door locks, window opening systems, alarms, etc.
Remote monitoring capabilities. An owner can monitor and configure the network remotely over a regular internet connection.
Compatibility with a wide array of devices. More than 300 enterprises are members of the Z-Wave Alliance and even more companies produce compatible gadgets.
Low experience threshold. In order to build continuous coverage based on the Z-Wave protocol, you do not need to be an experienced technical specialist in the deployment of wireless networks. If one has the time and inclination, organizing a home automation system is a feasible task even for a complete amateur.
Low price. To deploy a Z-Wave-based system, devices with simple technological implementation are used, which has a very positive effect on their price. This means that the price of a Z-Wave solution will be significantly lower than that of an analogous system created using Wi-Fi.
Cons
Narrow bandwidth. Despite the fact that Z-Wave allows the creation of networks with minimal power consumption, its transfer rate is not nearly high enough to transmit high capacity data such as images, sound, or other media.
Expensive scaling. If you plan to build a network of more than three dozen accumulator-powered devices, you will need repeaters, and this involves additional costs that may even exceed the wired equivalent.
Limited effective range. Due to the specifics of the implementation of this technology, its transmission range is very limited. To increase the reach or connect distributed network segments, you will need to add repeaters or cable connections.
Usage Cases
These are the typical Z-Wave use cases:
Management of lighting devices, curtains, roller blinds, gates (with voltage up to 230 V);
Automated switching and dimmer adjustment of devices with power consumption up to 3.5 kW;
Automation of remote controls;
Management of conditioning systems (including air conditioners, underfloor heating systems, heating boilers, radiators, thermostats, etc.);
Control of motion (door and window opening), temperature, humidity, light intensity, and other kinds of sensors;
A/V-equipment management;
Management of remote communication with computers and other complex devices;
Collection of data from metering devices.
Prospects for Further Development
Today, Z-Wave technology is compatible with equipment from more than 700 suppliers from the USA, Europe, and Asia.
In 2013, Z-Wave Alliance released an extended version of the protocol, Z-Wave Plus, which is based on new, more stringent device certification policies. Nevertheless, the extension-certified devices are backward compatible with all the gear released previously.
It is expected that in the next few years, Z-Wave will cover not only home automation but also professional wireless security systems, which are currently based exclusively on Wi-Fi technology.
Summary
Z-Wave has been present in the market for almost 20 years to the day. Its obvious advantages include compatibility with a wide range of devices, the simplicity of use, and low deployment cost.
Do you have an idea for building automation? In this case, you will probably need the help of specialists. Our team will help you select Z-Wave equipment, eliminate possible coverage blind spots, plan installation sites, provide exhaustive consultation, and much more. Discover firsthand, how quick and cheap a "smart home" system can be. Get in touch today and we will gladly help to implement your ideas