Cross-Platform driver development
Drivers are essential in all modern IT sectors. They're the key communicators between hardware devices and operating systems. Cross-platform driver development enhances this, ensuring device compatibility across all systems - Windows, Linux, MacOS, or real-time platforms.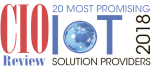 At Sirin Software, we're skilled at developing cross-platform drivers, servicing a wide array of sectors such as healthcare, IoT, manufacturing, and energy. Our adept engineers build intricate software, enabling devices and operating systems to interact smoothly. This means your intricate medical equipment communicates flawlessly with various systems for optimal patient care, or your complex industrial machinery syncs effortlessly across platforms for streamlined operations. No matter the platform – Windows, Linux, MacOS, or real-time systems – we ensure your hardware functions seamlessly and efficiently.
Virtual Hardware Simulations
Firmware Driver Development
Cross-Platform Driver Development
Controller Driver Development