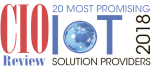 Turnkey software development is a special area. At Sirin Software, we understand that each client and their projects are unique. There may be times when your business needs a completely new solution, built from the ground up. We provide these custom-made solutions, tailored to fit your specific business requirements and delivered quickly to you. We take care of the entire software development process, from start to finish. Our experience allows us to tackle projects of any size or complexity and smoothly integrate them with any existing applications.
Sirin Software's Turnkey Services
Expansion & Modernization
Third-Party Integration & Post-M&A
Our Approach of Turnkey Software Development
Technologies We Use
Why Choose Sirin Software?
Driving Business Impact with Turnkey Software Solutions
Cost and Resource Efficiency
Enjoy functionality without the high cost of custom development. This approach frees up your team to concentrate on core business operations, enhancing overall efficiency.
Swift Implementation and Adoption
With seamless integration and user-friendly interfaces, the transition process is quick and smooth. This accelerates operational efficiency and reduces the need for extensive training.
Reliability and Support
Since performance and stability are already pre-tested, these solutions come with the added benefit of ongoing technical support. This guarantees minimal disruption to your operations.