How can Retail Software Solutions Grow Your Business?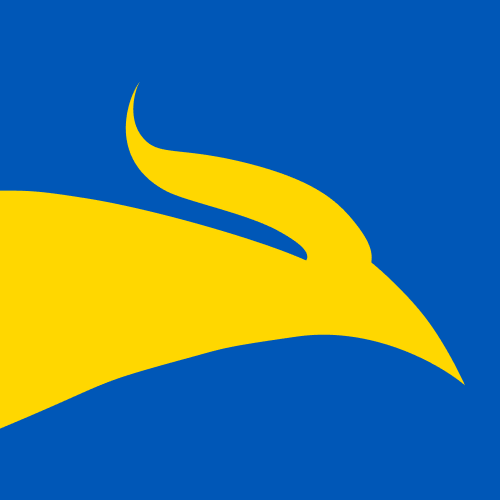 Reading Time:
4
minutes
Technology was shaping the retail industry over the past decade with retail software solutions being in high demand. The whole sector is burgeoning, and its growth is likely to proceed at an impressive pace.
Retail market players with their fingers on the pulse should leverage technology in their operations in order to satisfy modern customer's needs. Practically every stage of the customer journey can be enhanced with the help of the proper software. Therefore, companies should be well-versed with the retail solutions for businesses available today and efficiently apply them in their work.
Benefits of
Retail Software
Pleasant and consistent shopping experience – this is probably the main thing you want to give your customers. In the modern retail landscape, the goal is hardly achievable without the right tools. Retail solutions for businesses are designed to optimize all major functions and processes in e-commerce and retail. What you can get by implementing retail software? 
Increased speeds;

Greater efficiency;

Reduced costs.
Now, let's go a bit deeper into the main advantages of retail software solutions.
Competent stock management.
Integrated retail management solutions are designed to handle stock with ease. This software allows you to manage the inventory and offers your staff instant access to information about the stock. 
Smooth workflow and time efficiency.
By leveraging retail software, you can enhance your product management. A range of business operations, including catalog management, costs, discounts, prices, export and import activities, and more, will become smoother and faster with retail solutions for businesses. As a result, you can enjoy streamlined business procedures and a seamless workflow.
Enhanced loyalty and retention rate.
It comes without questioning that happy customers bring a company more opportunities to grow. How can you make them happy? Fine-tune your services and build a strong trust towards your brand. In this regard, retail software solutions bring you boundless opportunities to retain customers and attract new ones.
The Types of
Retail Software
The two major types of retail software include the following:
On-premise. These solutions should be installed on a local server and managed manually in terms of making updates or fixing issues.

Software as a service (SaaS). This type is more independent since it provides all updates automatically and offers full customization and flexibility.
The modern retail software can be divided into several categories which include:
E-commerce platforms – a mainstream solution thanks to the skyrocketing popularity of online shopping.

Payment processing software – the tools that connect retail stores with different payment systems for safe and smooth transactions.

Retail inventory management software – provides data regarding the movement of warehouse stock and goods. For an optimized inventory, it is compatible with tracking technologies, barcode scanners, and RFID tags.

Social media marketing systems – allow you to run marketing campaigns, manage social media posts, and track analytics. 

Point of sale software – the tool is broadly used in offline stores to aid in processing on-the-spot payments. The solution integrates such features as SKU module, reward program and return management, inventory tracking, and more. To realize how indispensable the solution is, imagine that in 2020, the POS software market value made $9.3 billion and is forecasted to reach

$18.1 billion

by 2027.

Retail ERP systems – enterprise resource planning tools that provide a set of features for controlling vital aspects of the retail business.

Customer relationship management software – comprehensive CRM systems allow managing sales, inventory, marketing, and client support from a unified interface.

Omnichannel retail platforms – a one-stop solution that optimizes customer communication across all touchpoints both online and offline. The software guarantees security, scalability, and transparency.
Creating Software for Retail 
Let's study the key factors to ensure that the deployment of retail software solutions for businesses goes off efficiently and seamlessly.
Cooperating with the right

retail software companies.

Professional and experienced vendors such as

Sirin Software

guarantee efficient

implementation of software for retail stores

. With vast expertise in

embedded software development

,

firmware development

,

cloud solutions

, full-cycle

software development

, and more, the company will cater to your needs and help streamline your operations.

Cloud or on-premise solution. Make the choice between the two types depending on your business needs, budget, and resources.

Vital features and budget. Before

creating software for retail

, you should decide upon the main features and integrations into third-party systems. 

Development and implementation.

Implementation of software for retail stores

will require certain changes in your business. Accumulating the best practices in the industry, top-notch

retail software companies

including

Sirin Software

have plenty of insights on how to streamline your migration. 

Testing. It is a necessary phase that helps identify and address the key issues.

Maintenance and support. You will need the services of

r

etail software companies

or your tech specialists for technical assistance. 
In the End
The new retail world offers promising opportunities for those ready to embrace new technologies. Today, both physical and digital retail strategies can win from the implementation of software for retail stores. Creating software for retail is an exciting yet demanding process that should be handled by professionals to bring fruits. The proper retail software solutions provide remarkable benefits and can skyrocket your business.