Smart Home App: A Way of Innovation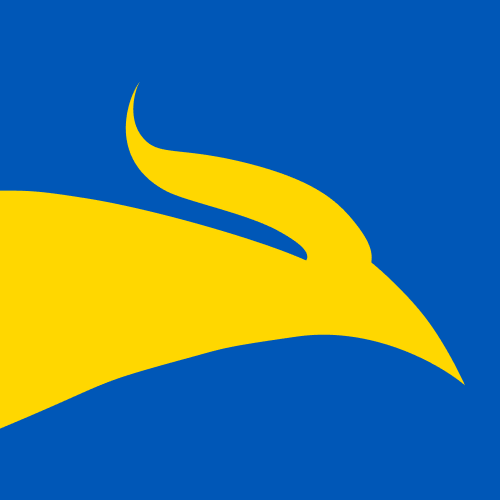 Reading Time:
4
minutes
Today, the "smart home app" is among the most frequently searched items in Google, Play Market, and AppStore. The smart home concept as a whole is becoming extremely popular and demanded. This is one of the priority areas of the Internet of Things (IoT) with solutions for managing various user hardware and exchanging data between devices.
With the help of special OTT TV applications, mobile communications and broadband Internet access are widely integrated into existing equipment and systems that make our life comfortable and safe.
And while many software developers and vendors are still exploring the market, the demand grows exponentially, with people ready to pay a pretty penny for reliable solutions. At Sirin Software, we are up-to-date to all the specifics of this brimming market, offering top-of-the-line solutions for smart homes and commercial buildings, as well as custom applications!
We have been focusing on home automation for the utter convenience of users at the touch of a button and decided to share our take on all the ins and outs of this software field.
What is a
Smart Home Technology
Home automation or smart home implementation is based on a set of smart devices that help perform everyday household tasks automatically and via centralized controls. It is a flexible system that is designed and configured based on user needs that usually works through a smartphone app or web portal as the user interfaces for interaction.
The concept of smart home development is tailored to the volume of tasks to be solved, functionality, the number of devices, and their location, all of which are determined by the owner of the house, depending on the needs.
The most common examples are automatic light control, regulation of heating, air conditioning systems, motion detection systems, fire, gas, or water leakage trackers, etc. A smart home is an advanced solution that combines household chores and IoT technologies to create a safe, convenient, and energy-efficient system for boosting the overall quality of one's domestic wellbeing.
Compared to conventional appliances, smart home solutions can help you forget about numerous unnecessary domestic efforts and habits.
In more general cases, modern smart home development is focused on the creation of systems for: 
carbon dioxide monitoring;

closed-cycle microclimate control;

automatic cleanup by schedule;

aged care services assistance;

pro aquarium life support systems, and more.
The list of tasks and opportunities that home automation provides is expanding with extraordinary speed. Moreover, users can control devices from anywhere in the world using mobile phones, tablets, and touch panels.
Brief market overview
The smart home solutions market is expected to reach a total value of $246 billion by 2025, at a compound annual growth rate of 25%. Globally, the growing importance of security solutions will drive demand for connected smart devices at home.
On top of that, the introduction of innovative wireless smart home products, including HVAC controllers, security and access controls, and entertainment controls, is expected to significantly drive market growth. And recent advances in IoT, dropping the price of sensors and processors, will spur manufacturers to push forward automation systems in the home sector.
Major Directions of
Smart Home Development
Smart home technologies are developing in some of the most promising technological areas of today.
Intelligent HVACR systems are critical to controlling the environment in the home. Smart home solutions include smart sensors, control valves, actuators, air conditioning systems, and heaters.
Due to strict government regulations, most new buildings require smarter systems. However, customers want products to go beyond that. Modern tendencies are focused on an ecosystem of devices that save electricity, heat, water, etc. The following solutions and technologies drive the market right now.
Artificial intelligence
Surely, you can connect light switches and smart sockets to a cheap Arduino circuit and have yourself a smart home. But artificial intelligence can work wonders and make control extremely simple, intuitive, and flexible to use.
Voice assistant integration
More and more new smart home devices are appearing on the market that can be controlled even more conveniently via voice assistants. Market leaders like Amazon, Google, Apple, Samsung, and others continue to improve their product lines with advanced tech approaches. And even more niche companies like Whirlpool have started embedding voice assistants into their devices.
Now, you can set up and start the dishwasher or change the temperature settings of your refrigerator remotely. And with smart home technology like Insteon Hub, a homeowner can control lighting and home appliances with a voice command through Google Home.
In the future, the number of voice-controlled smart home products should expand significantly.
Air quality monitoring
Indoor air quality greatly affects our health. Until recently, it was difficult to measure the content of CO2 and dust in the air. There are several air monitoring smart home products currently available on the market that send messages on several indicators of air quality: particulate matter, chemical pollutants, humidity, and temperature.
Leakage detection
One of the biggest challenges for homeowners is dealing with water leaks and the mess they cause. Unfortunately, when we notice a leaking problem, it is often too late. Smart home technology can be easily installed and configured to automatically detect leaks and cut off the water, preventing flooding.
Power consumption monitoring
Electricity prices are rising steadily, so many consumers are considering the integration of home energy monitoring systems. With smart home solutions, you can track how much energy your home is consuming regularly. Based on this information, the homeowner can use energy more efficiently.
Security systems
Home security solutions help keep every room in check. With sensors and alarms installed throughout your home, any problem can be detected. Whether it is the appearance of smoke, open doors, or detection of movement inside, the system timely notifies the owners.
Unlike most standard home security systems, complex smart systems require minimal installation. Specialized devices usually feature video streaming cameras, motion detectors, and built-in sirens.
Conclusion
The integration of smart home devices guarantees comfortable living conditions and significantly reduces the costs of heat, energy, and safety. There are many technologies and applications out there today, but users often have no idea what they really need. Moreover, the high cost hinders the first step towards smart life.
At Sirin Software, we offer smart home automation development focused closely on the latest tech trends and user needs, creating individually tailored solutions. Contact us to share your ideas and we will help you make them happen with the most innovative smart home apps!