Сustom Software Development Services
We are dedicated to crafting innovative software solutions that drive growth. Our experienced team is proficient in executing complex custom software engineering services across all industries, from healthcare to finance, enabling efficiency and improved user experiences. With our knowledge of software development, system integration, IoT solutions, and more, you will always stay ahead of the curve.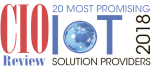 As a leading custom software development company, we specialize in creating systems such as an innovative IoT connection manager that is known for its excellent performance, flexibility, and strong security. Our team of experts provides trustworthy embedded, enterprise, and mobile applications using their in-depth knowledge. The utilization of new technologies and flexible approaches offer quick and effective outcomes. We stand out because of the way we think about the future, creating software that is adaptable and equipped for new technological and market challenges.
Custom Software Development
Consultation, Maintenance & Support
Explore Our Success Stories
Industries We Have Expertise in
In a wide range of sectors, our extensive experience showcases adaptability and a broad knowledge base. We've played a significant part in delivering digital solutions and developing software to meet the particular needs of each industry:
Retail & eCommerce
In the dynamic retail sector, our customized software development services have helped businesses create e-commerce platforms, inventory management systems, and customer relationship management tools, driving sales and improving customer satisfaction.
Manufacturing
Serving this area, our custom software solutions development has resulted in systems that manage production processes, supply chain management, and quality control, increasing operational efficiency and reducing costs.
Telecommunications
The software we developed for this sector boosts network efficiency and user experience. These systems efficiently handle massive amounts of data, enable trustworthy communication channels, and improve service delivery.
Logistics & Supply Chain
We offer optimized software applications that support tracking, inventory management, and route planning, transforming these fields of business. The end result is effective management and organized workflows.
Healthcare
With a successful track record in delivering our custom software development service, we improve patient care quality and operational efficiency. Applications range from patient management systems to telemedicine platforms, making medical services more accessible.
Finance & Fintech
Our custom software product development services have been utilized in the finance industry to create robust and secure platforms for online banking, financial planning, and investment management, helping financial institutions provide better services to their clients.
Key Benefits of Custom Software Development
| | | |
| --- | --- | --- |
| Scalability | Efficiency & Cost Savings | Security & Ownership |
| Create specially designed software that will position your company for continued success in the future. Our customized solutions are created to meet your ever-evolving requirements and help with an effortless scaling process as your organization develops and grows. | Boost the productivity of your company by automating operations and streamlining workflow using custom software. Say goodbye to ongoing license or subscription fees and experience a product that is ideally suited to your needs while enjoying significant long-term cost savings. | Enhance the safety of your information by using software that has been designed exclusively for you and features special characteristics that lower vulnerability. Gain complete control over your software so you can control upgrades on your own, and stop depending on third-party vendors. |
| Competitive Edge | Customer-centric & Integration | Flexibility & Innovation |
| Give your company the advantage of highly specialized software created to meet your operating needs. Make the most of software characteristics that perform better than standard solutions to gain a competitive edge in your field of business. | Provide customers with unique experiences made possible through advanced solutions. Customize services to meet client's preferences while offering a unified, efficient digital ecosystem through seamless integration with your existing technologies. | Enjoy the freedom to experiment using custom software. Unlike standard products, individually designed solutions offer you the flexibility to include unique features and innovative ideas, driving business expansion. |
Cooperation Scenarios
On-Demand Consulting & Training
You can engage us for expert advice, guidance, and training on an as-needed basis. This flexible model allows our customers to enhance their in-house capabilities and tap into specialized expertise whenever necessary, without a long-term commitment.
Joint Development
In this scenario, Sirin Software augments your in-house team, sharing development tasks. This collaborative approach not only increases the team's capacity but also brings in specialized skills, fresh look at the old obstacles, enabling efficiency in the software development process.
Strategic Collaboration

Establishing a long-term partnership, our team works closely with you on multiple projects. This deep level of cooperation provides a comprehensive understanding of the client's business, strategic goals, and unique needs, enabling the delivery of unique software solutions.
Stages of Software Development

| | | |
| --- | --- | --- |
| Discovery & Planning | Design | Development |
| In this first stage, we focus on understanding the objectives of your project and target audience. Our team creates a comprehensive project plan, outlining the software's technical requirements, desired functionality, and development timeline. | Guided by the project's blueprint, we craft the software's UI/UX design. This phase involves creating wireframes, building prototypes, and shaping the software's visual identity, all aimed at providing an intuitive, seamless user experience. | This is the phase where our developers translate the design into code. They create the software in manageable, testable segments following Agile methodologies. This approach provides enhanced flexibility and enables efficient workflow. |
| Testing | Deployment | Maintenance, Review & Iteration |
| Rigorous quality assurance testing is performed to make sure the software is bug-free, fully functional, and meets the specified requirements. This includes unit testing, integration testing, system testing, and user acceptance testing. | This is when the finalized software is deployed in the live environment for end-users. Depending on the project's nature, it could be released in stages under a phased approach or as a full launch. | After deployment, we provide continuous support, conducting necessary system enhancements and performance monitoring. Collecting user feedback, our team relatively refines the software, enabling constant evolution and optimization. |
Our Software Development Tech Stack
Backend Development
– Python
– C++
– .NET
– Node.js
– Ruby on Rails
Frontend Development
– JavaScript
– React
– Angular
– Vue.js
Web Development
– HTML5
– CSS3
– JavaScript
– React.js
– Node.js
Database Management
– MySQL
– PostgreSQL
– MongoDB
– SQLite
DevOps
– Docker
– Kubernetes
– Jenkins
– AWS
– Azure
Mobile App Development
– Swift
– Kotlin
– React Native
– Flutter
Why Choose Sirin Software?
| | | |
| --- | --- | --- |
| Technical Mastery | Experienced Professionals | Exclusive Solutions |
| Sirin Software's ability to build reliable, scalable, and effective solutions that are customized to your needs is made possible by our proficiency in a wide range of software development technologies. | Our staff have a wealth of industry knowledge and a complete understanding of the software development landscape, which allows us to anticipate problems and match solutions to your business goals. | We work closely with your team to provide custom software development services in order to accommodate your individual needs and objectives since we fully understand that every business is unique. |
| Commitment to Quality | Punctuality | Continued Support |
| We adhere to comprehensive quality control methods and carry out extensive testing to provide assurance that the software we produce satisfies the highest quality requirements. | Understanding the importance of timing in business, we follow rigorous and transparent schedules to make certain that our custom software application development services reach destination on time. | Sirin Software remains committed to you long after the project is over, providing support and maintenance services to make sure your software is up to date and continues to benefit your business. |