Power Electronics Design Services
Our skilled professionals deliver custom, high-performance power electronics solutions. We specialize in power conversion, motor drives, and green energy, using cutting-edge tech for seamless integration and peak performance. What sets us apart: unrivaled customer support, agile methods, and exceeding client expectations.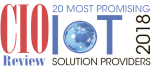 We're experts at power electronics development services that turbocharge a range of industries. Transport firms, for one, capitalize on our advanced designs to optimize their fleet energy management, making operations greener and more cost-effective. Our specialized services enable healthcare providers to power essential medical devices seamlessly, promoting patient care continuity. We proficiently maneuver complex tools and methodologies, such as power factor correction and PWM controllers, to forge tailor-made solutions aligned with your business objectives.
Battery Management Systems
Electric Vehicle Charger Design
Our
Power Electronics Design Services
| | | |
| --- | --- | --- |
| PCB & Enclosure | Firmware & Prototyping | Motor & Green Energy |
| By creating high-performance PCBs and safe, useful enclosures, our professionals guarantee the effectiveness, dependability, and aesthetic appeal of all electrical components. | We offer the development of powerful firmware for smooth, real-time operation and rapid prototyping to fine-tune your product for peak performance. | Specializing in developing high-efficiency motor drives and sustainable power electronics, we focus on energy-efficient, ecologically responsible solutions. |
| Thermal & Control Algorithms | Simulation & Sourcing | Documentation & Support |
| Our control algorithms assure accurate, efficient system behavior while our advanced thermal management solutions maintain ideal operating temperatures. | Our comprehensive simulations meet industry standards, and our end-to-end sourcing services ensure component quality and cost-effectiveness in any custom solution. | We provide full project documentation compliant with regulations, offering ongoing technical support and upgrades for evolving needs. |
We Have Experience in Different Industries
Renewable Energy
Our capabilities include the creation of smart grid interfaces. These interfaces harmonize the integration of solar or wind energy with existing grids, utilizing advanced Maximum Power Point Tracking (MPPT) algorithms to provide efficient energy use.
Healthcare
Specialized power management systems can be engineered by our team to serve devices like ventilators and MRI machines. Features such as High-Efficiency Mode (HEM) can extend device runtimes on backup power while minimizing energy consumption.
Industrial Automation
Custom motor control drives can be manufactured for automated systems. Utilizing Variable Frequency Drives (VFDs), our solutions guarantee both precise control and significant energy savings. Additionally, our power electronics development service includes the creation of PLC-based control systems for more complex automation tasks.
Telecommunications
With our expertise in software and hardware integration, we specialize in creating network management systems and embedded solutions for enhanced connectivity and data flow. These systems can be designed for optimal uptime, security, and scalable performance, meeting the stringent demands of telecommunications infrastructure.
IoT and Smart Homes
Our team's software expertise allows us to create IoT devices that are energy-efficient and seamlessly integrate into smart infrastructures. These devices have many potential applications, such as smart lighting controllers, HVAC systems optimized for energy use, and security solutions that incorporate intelligent technology.
Retail and POS Systems
Our company can provide specialized power supplies that allow Point-of-Sale (POS) systems to operate continuously without interruption. We can provide reliable power backup solutions to maintain transaction security and prevent any potential faults. Furthermore, we can develop secure payment processing modules to enhance data security.
Power Electronics Development Process
1. Requirement and Design
We conduct a comprehensive assessment of your requirements, covering technical specifications and compliance standards. Based on these initial inputs, our team outlines a conceptual framework specifying features, functionalities, and overall architecture.
2. Component and Prototyping
At this juncture, experts identify and source suitable microcontrollers, sensors, and other electrical components for optimal performance and cost-efficiency. A functional prototype is developed to validate the design, components, and overall feasibility.
3. Firmware and Control
Specialized firmware is created to manage the hardware efficiently, implementing real-time functionalities. This guarantees a smooth flow of user engagement with the system and enables the utilization of sophisticated control mechanisms.
4. Simulation and Testing
Rigorous simulations are conducted to determine the system's robustness. We also perform comprehensive testing to verify that the system meets all performance metrics and quality standards.
5. Validation and Optimization
Post-testing, our team validates the design and makes necessary optimizations. This enhances both the performance and reliability of the end product.
6. Documentation and Handover
Each component of the project is covered in a comprehensive set of documentation. This also includes the power electronics solutions design files, codes, and operating guidelines.
Cooperation Scenarios
| | | |
| --- | --- | --- |
| Idea & Prototype Development | Team Extension & Turnkey Solutions | Rescue, Validation & Component Focus |
| You can come to us with just an idea or an incomplete device. We offer power electronics consultants to refine your concept and can also develop a Minimum Viable Product (MVP) or prototype based on market analysis and brainstorming sessions, creating a strong project foundation. | Whether you need specialized engineers to augment your existing team or are looking for end-to-end project management, our power electronics design company got you covered. We can expedite your development process in various formats of cooperation. | Stuck with a failing project? You can come to us for rescue and validation services. We can resolve issues, complete the project, and deliver proof of concept. Alternatively, if you need specific components like PCB design, firmware development, or FPGA design, we're here to help. |
| Long-term Partnership | Milestone-Based Engagement | Joint Innovation |
| A long-term cooperation with us is ideal for initiatives that require constant attention or are part of a bigger, developing activity. This guarantees that you will always have access to innovations and knowledge of our power electronics design firm. To adjust to shifting market trends and your company requirements, we work directly with you. | In this scenario, the project is broken down into key milestones, each with its own set of deliverables and timelines. Payment and future engagement are tied to the successful completion of each milestone. This offers you the flexibility to reassess or change directions without committing to a full project upfront. | You can turn to us for a customized strategy if you have certain needs that cannot be solved by generic solutions. With you, we engage in a close teamwork process that begins with understanding your unique demands and ends with co-creating a unique solution. This approach makes sure the final product not only meets, but also exceeds your expectations. |
Technologies We Use
Hardware Design and PCB Layout
Altium Designer
Cadence OrCAD
KiCad
Eagle
Firmware and Software Development
C/C++
Python
VHDL
Verilog
Control Systems
LabVIEW
PLC (Programmable Logic Controllers)
PID Controllers
Embedded Systems
Simulation and Modeling
MATLAB/Simulink
PLECS
LTspice
PSIM
Testing and Validation
Oscilloscopes
Signal Generators
Power Analyzers
Thermal Imaging Cameras
Why Choose Sirin Software?
| | | |
| --- | --- | --- |
| Expertise & Flexible Payment Models | Hardware & Software Customization | Control Systems & Scalability |
| Blending deep industry expertise with state-of-the-art tools, we also provide flexible payment models – fixed, time-material, or hybrid – to align with your budget and project needs. | Our staff excels in hardware design using top-tier PCB layout tools and offers specialized firmware solutions in languages like C/C++ and Python, meeting your project's unique needs. | Utilizing our knowledge of control systems, including LabVIEW and PLC, we provide you with solutions that are not only dependable but also expandable to meet changing needs. |
| Testing & Reliability | Heat Management & EMI Mitigation | Partnership & Success Commitment |
| With state-of-the-art testing equipment, we validate each design to guarantee high levels of performance and reliability, setting us apart from the competition. | We turn common industry challenges into advantages by optimizing system efficiency for superior heat dissipation and employing advanced EMI filters for regulatory compliance. | When you choose us, you're not just hiring a power electronics design provider – you're gaining a committed partner focused on the success of your project from inception to completion. |