Top Telecom Trends: What to Expect in the Next Year?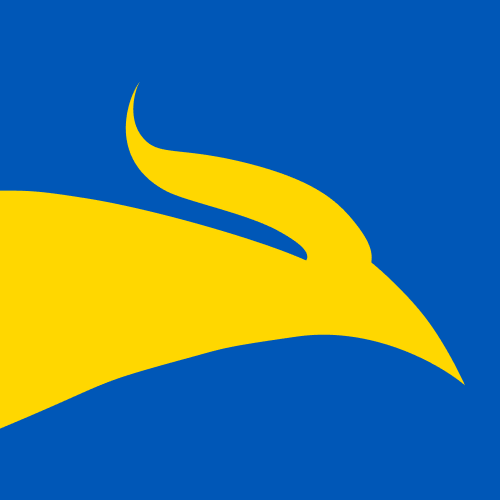 Reading Time:
4
minutes
Only a few years ago, telecom trends seemed to be rapidly becoming obsolete. But the past two years have, without exaggeration, brought the telecommunications industry back to life. This trend continues to evolve – many companies are striving to improve telecommunications services. Sirin Software offers you a chance to learn more about the top trends in the telecommunication sector that will be shaping the development of the industry in the coming years.
MAIN 
TELECOM TRENDS
 TO PAY ATTENTION TO
Telecom business development actively uses digital technologies. However, the name "digital technologies" is too wide of a concept. It consists of many parts, each of which has its own place in the telecom services market. The StartUs Insights Discovery platform compiled an infographic about the main trends in the telecommunications industry.
We will focus our attention only on those telecom trends that are going to shape 2021 and remain at the peak for at least a few subsequent years.
Widespread adoption of 5G
Today, ultra-fast 5G connection is not just a tribute to digital trends, but also a necessity for the further development of telecom services. Fast and high-quality connection is necessary for high-speed transfer of large amounts of data, communication between different devices (including those connected to the Internet of Things) and the introduction of communications based on machine learning and artificial intelligence. The advantages of 5G include not only high connection speed, but also the absence of delays during data transfer. This makes it possible to create denser IoT networks.
The development of 5G is not staying still. Many are already talking about the imminent emergence of a next generation network, 6G, which will help to further modernize the work of telecom service providers and bring it to a whole new level.
Internet of Things and 
telecom business development
According to Statista, about 20 billion IoT devices were installed around the world as of 2020. In the near future, this figure will only grow – up to 75 billion by 2025, according to forecasts.
The areas of application of the Internet of Things are quite diverse:
consumer sphere IoT;

commercial industry;

industrial IoT;

general IoT infrastructure;

military IoT.
What is the link between the Internet of Things and the telecommunications industry? Without telecommunication services (in particular, 5G), it is impossible to ensure the smooth operation of IoT devices. IoT devices will be in the highest demand in healthcare, retail and manufacturing. Here, it would be more correct to talk about the tandem of the Internet of Things and telecom services.
Cloud technologies as one of the 
top trends in telecommunication sector
As the number of devices and users of telecommunication services grows, the need for fast and uninterrupted processing will increase. That is why it is necessary to integrate cloud technologies into the work of telecom service providers. Many companies are already offering services to create a network of interconnected platforms for data transfer and storage. In addition, cloud technologies are useful in designing the microservices architecture required to extend telecommunications services. The tandem of cloud technologies and telecommunications will ensure seamless integration of devices with each other, as well as affordable service and protection against cyber attacks.
In our opinion, cloud technologies and microservices will be in the highest demand in the industries of network management, OSS operations support and BSS business support.
Artificial intelligence in 
telecom services
AI technologies are already being actively implemented in various spheres of life: from retail and service to military and healthcare. Let's not forget about the role of artificial intelligence in automation processes, including the telecommunications industry. The use of AI will help telecom service providers develop automated control systems that do not require human intervention, establish more efficient communication with customers, and improve the quality of services provided. Artificial intelligence will also help to ensure a higher level of protection of customer data, in particular, to prevent its leakage and illegal use for fraudulent purposes.
Increasing importance of DevOps in the 
telecommunications industry
A close relationship between telecom business development and DevOps has been established for a long time. However, due to the new technologies and the transition to new types of processes, the relevance of their interaction gained on a new angle. Thanks to the broad capabilities of DevOps, new goals for telecom services can be achieved. Specifically, the interaction between developers and operations technicians will help to:
ensure control over the operation of telecommunication networks;

eliminate the need for manual adjustments;

build scalable networks and devices;

reduce the time and money spent on developing and launching new products.
Full cycle DevOps services are not just one of the top trends in the telecommunication sector. This is one of the most important factors in the successful development of the telecommunications industry in general.
HOW TO BECOME THE BEST 
TELECOM SERVICE PROVIDERS
?
To benefit from telecommunications services, you need to select a professional full service developer. Sirin Software developers are not only well versed in telecom trends – we create them!